Agent Jack bars entry of people wearing slippers, shorts
July 11, 2018
Pune – Agent Jack's, the first bidding bar of India, located in ICC Tower on Senapati Bapat road, on Tuesday night denied entry to a group of youths.
Reason – Some of them were wearing shorts and slippers.
Later the youths lodged complaint with Chatushrungi police station under Pune city police.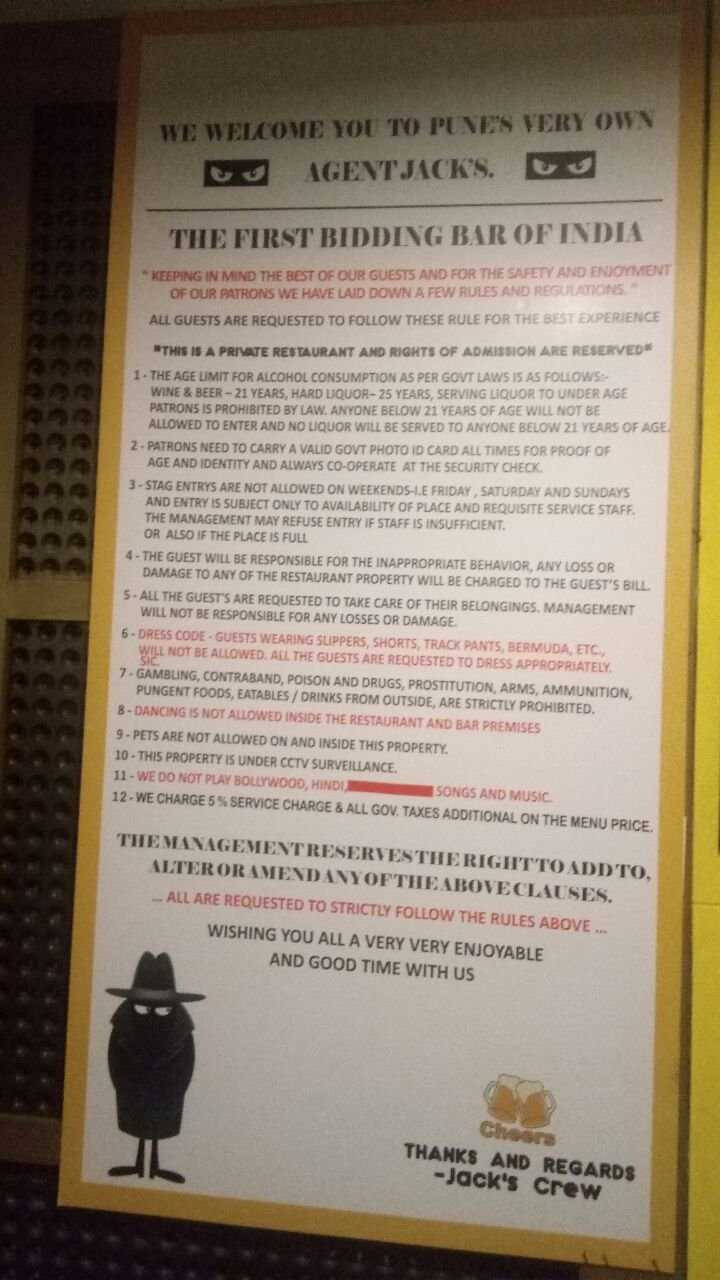 Here is the police complaint copy.