Babasaheb Patil appointed as a Working President of State NCP Cultural Cell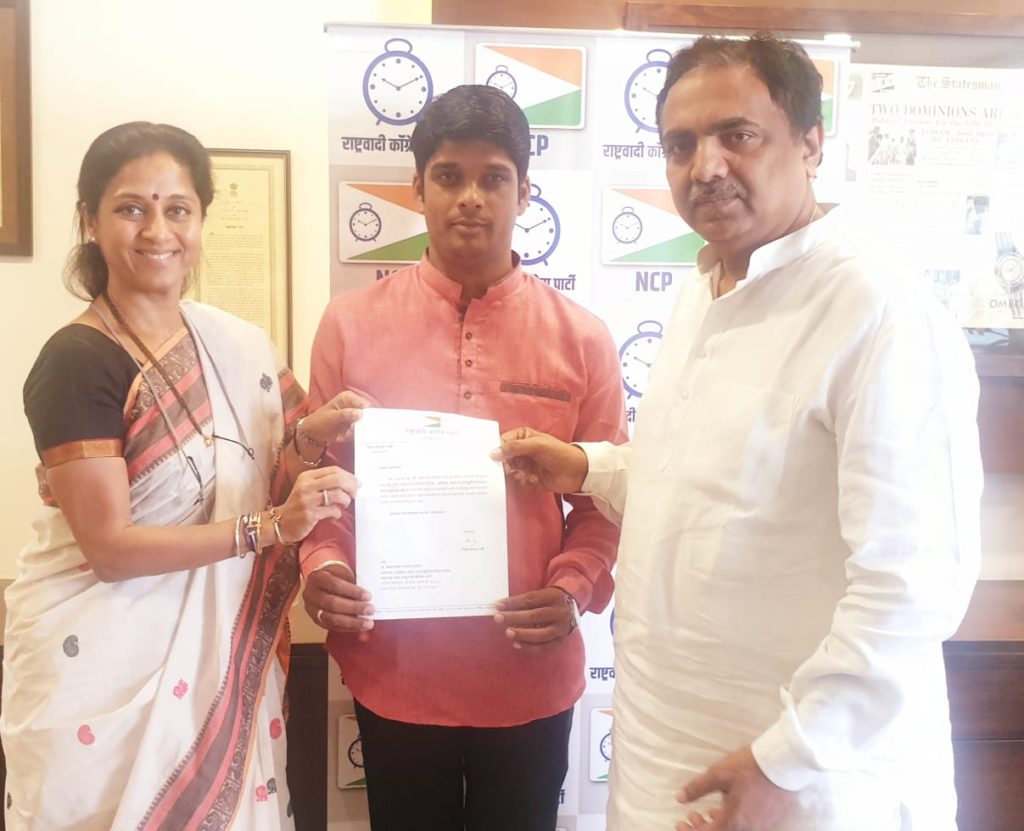 15 March 2019, Pune:
Babasaheb Patil,Pune is appointed as a Maharashtra Working President of Cultural Cell of Nationalist Congress Party,Maharashtra State .
Jayant Patil,State president of NCP and Supriya Sule,MP given a letter of appointment to Babasaheb Patil on 13th March 2019 in Mumbai.
Babasaheb Patil ,a Pune youth is working in NCP from 2008,on different party posts. He also worked on BDP Committee,PMC Tree Committee,as a Member.