BNCA Professors – Students create artistic urban installation (parametric canopy) for Bharat-Ratna Maharshi Karve Statue.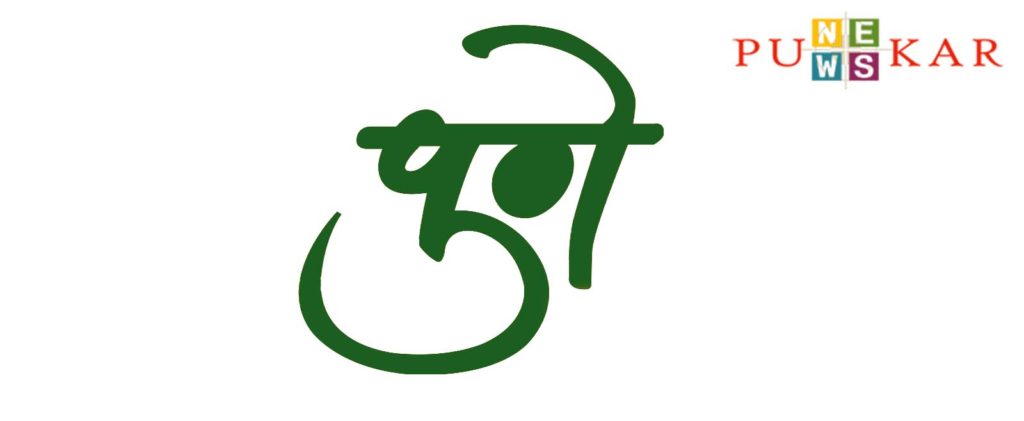 Pune 15  March 2019 : The sparkling installation has given an artistic momentum to the city that is grooming itself as a smart city. What makes it unique is the complete use of Digital Architecture. The professors and students of MKSS's Dr Bhanuben Nanavati College of Architecture has designed, developed and constructed the installation. This is probably for the first time in Pune that the Municipal Corporation has collaborated with academia for developing and renovating of an urban interface .
Dr Anurag Kashyap , Principal BNCA said that the project is a matter of pride of us . We are one of few colleges in Asia which has Digital architecture as a curriculum and having 3D printing, laser cutters, CnC millers and a KUKA 30-3 Robotic Arm,
in its fabrication lab.The presence of the fabrication lab and teaching resources who are trained in the Digital Architecture paradigm makes Dr. Bhanuben Nanavati college of architecture a pioneering institute in the Indian subcontinent to harness digital technologies for research and production.The ultra modern installation developed by BNCA is an befitting tribute to visionary Bharat Ratna Maharshi Karve . This was possible because of the hard work and efforts taken by the students and professors of our college. This is not only a matter of pride for all punekars but has also established a new benchmark in the field of Architecture.
The statue with the canopy is 27 feet high and has been developed under the guidance of Principal Dr Anurag Kashyap and Dhanashree Sardeshpande , HoD Digital Architecture and executed by a team under the leadership of Architect Prof. Swapnil Gawande who was felicitated by Mayor Mukta Tilak . Architect Anand Khairnar of Studio DRAAFT and PRUDENCE Infrastructures along with BNCA students Khusboo Agarwal , Sneha Yerunkar , Vinita Wagh , Sania Bhamra , Mughda Gandhi , Netra Medankar , Radha Mallawat and Rajesh Pawar were a part of the team .
Project Architect Prof . Gawande informed that the entire research work for the digital architecture for the statue was done at the fabrication lab at BNCA . This involved rigorous use of Advanced Mathematical Logics and computer programming. He said that the canopy resembling a tree required 900 triangles , 150 squares and 3600 joints which was a skillful task.The iron material was cut in the required shapes by laser beams and joined using advanced welding techniques. 150 LED lights have been fitted in a uniquely creative way on the 27 ft high canopy. The idea is to depict the revolutionary change brought in by the great visionary Maharshi Dhondo (Anna) keshav karve .