Kangana Ranaut as she Shared Her Passion to Pay Check Stories at the Signature Masterclass in Pune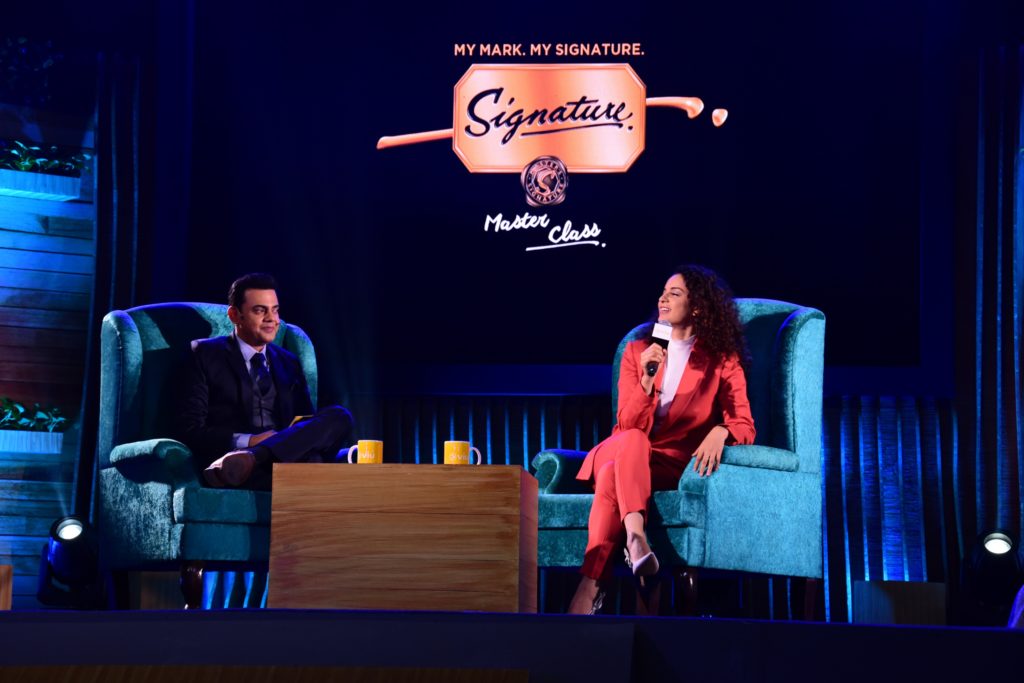 Pune, 12 th January 2019: The Signature Masterclass, sponsored by Signature Packaged Drinking
water kicked off its most exciting edition in Pune on an inspiring note combined with funny
anecdotes by the National Award-winning actor Kangana Ranaut. Kangana shared her journey of
following her passion and the roadblocks and triumphs she experienced on the road to becoming
the force to reckon with in the movies. Signature Masterclass is a unique platform to inspire and
enable those who want to follow their passion and make a mark for themselves at The Westin in
Pune.
From being the rebellious kid at home to being the rebel in her choice of films and characters, that
eventually led her to stardom, Kangana Ranaut is the embodiment of passion to pay check. She
recounted how she as a teenager she was left in many do-or-die situations to make it count and it
was her passion to succeed that eventually led her to stardom. The powerhouse that she is, the
actress also mentioned how, sometimes one does not need luck to be in their favour if they simply
have the passion to make their mark.
Speaking at the event in Pune, Kangana Ranaut said, "I am humbled to have been given the
opportunity to share those aspects of my story that no one really knew at the third edition of the
Signature Masterclass this year. I have conquered many hurdles that were thrown at me in my
journey and I am happy to have shared those experiences today. As a woman, I understand the
struggles we undergo and through my Masterclasses, I hope to inspire women and men alike
to follow their passion irrespective of the barriers and challenges they face."
The event witnessed a high turnout who were inspired and entertained by the Alternative Rock and
Roll Band – Anand Bhaskar Collective
The Signature Masterclass will see the National Award-winning actor Kangana Ranaut sharing her
stories in Pune, Gurgaon & Kolkata, through January 2019. Book your tickets here:
www.bookmyshow.com
For aspiring millennials who can't attend the live events, can tune in on Viu.com to find the
inspiration they need to convert their passion into a paycheck