Make Your Home Instagrammable With These Tips     
11 Sep 2019: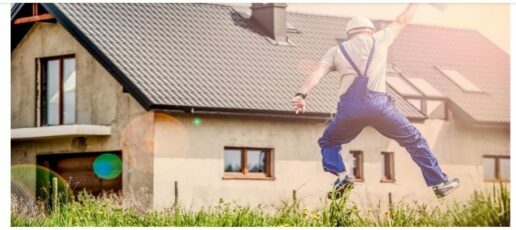 Source: pixabay
The world is changing at a high pace, and one of the major changes that we all have come across is technological advancement. In this technology-obsessed era, social media has taken a significant place in our lives, and even the thought of having to spend a day without scrolling facebook and Instagram feels like a nightmare. 
Considering stats, around one billion people use Instagram actively, and everyone wants to see the increasing number of followers on their profile. Now one thing that is most likely to be seen on Instagram is the rigour with which people keep their profiles updated and fancy. They don't take a break and keep updating their chic lifestyle. 
From the clothes they wear to the food they eat, everything is visible on their profiles. Well, homes are also running fast in the race, and people upload their pictures by clicking the same in the beautiful background of their homes. 
Well, if you are a social media freak and want to keep your profile trendy by uploading some incredibly awesome pictures (of course taken at your home), then this article is for you. 
Here, you will get to know the amazing home decor ideas to make your home instagrammable. 
So, let's move forward. 
Decorate Your Room with Art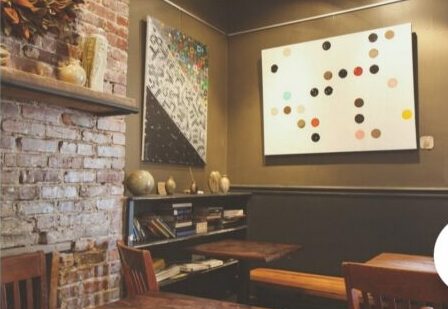 Source: pixabay
Adding interactive arts on the walls will not only update your room but also gives an immense look to your space. To provide a fantastic look to your room, you may use thrift stones, DIY art and craft, motivational thoughts and other artistic hangings. You can also hang some gallery posts, family pictures, etc. to listen "Aww! That's nice". 
Sometimes, it becomes challenging to choose the right frame for your wall. The simplest way to give a royal look to your old wall is by handing photos in a canvas frame. But make sure you focus on the uniqueness of the frame. You can buy these frames from local areas at an affordable rate. 
By adding eye-catchy highlights into your room and with the little arrangement, you can easily make your space a favourite place to click selfies. Yes! On the whole, the artwork is a Key to give an excellent look to your sad walls. 
Make your Place much Greener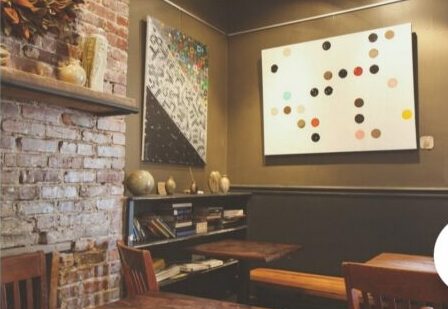 Source: pixabay
If you are looking for the way with which you feel refreshed, then this tip is for you. It doesn't matter whether you are planning to buy or rent house in Pune, Bangalore, Hyderabad, etc., you can easily make your place greener by incorporating indoor plants. By adding greenery to your room, you can make your space more brighten and refreshing. 
You may decorate the corners of your home with plants. It will not only add an instant splash of colours but also gives a WOW! factor to your room. By placing plants like cheese plants, cacti, palms, etc. and indoor flowers to your place, you can easily make your home look alive as both plants and flowers will add exciting colours, textures and shapes to your boring place. Moreover, this is really in fashion, and it will help you in creating an instagrammable space on a budget. 
Keep Changing the Colour of your Walls
 
Source: pixabay
We all want to make our home beautiful and interactive. You might be the one who is looking to create authentic moments in your home without digging deep into your pockets. If Yes, then make sure you brighten your home with stylish and chic colours. 
Changing the colour of your walls after some specific period of time will give a classy look to your home and make your home more engaging. I know it is tough to choose the perfect colour for your homes. But don't worry! I will help you out with the same.
You may use white colour to paint the walls as it gives an illusion to your space. You can also coordinate with the colours to get a picture-perfect place. Whenever you decide to repaint your walls, make sure you use Dulux paints as it will give much cleaner and lighter look to your space.
If you are still confused with the colours, you may go through the coolest and eye-catching colour combination by using which you can make your home instagrammable.  
Make your Apartment Sparkle with effective Lights
Source: pixabay
Do you know proper lighting leaves a growing impact on your space? Yes! It is. If you use appropriate lighting at your home, you will be successful in making your apartment sparkle. Moreover, proper light is the key to get a perfect picture.
Therefore, whenever you make your home, look for the perfect sun draws through which most of the light enters your room. If you will consider this hack while arranging your space, then you would be able to maintain the balance between artificial and natural light. 
Furthermore, to capture fantastic picture during the night, you can hang string lights on your walls and draw the attention of your friends and family members by uploading antique photos on the social sites. 
Arrange your Space Properly
Source: pixabay
If you want to make your home look great on Instagram, then make sure you place the items wisely. Whenever you add space to your place, make sure you don't have to be hard. If you arrange the space accurately, you can easily draw the eyes of the people by uploading the beautiful pictures and by adding a perfect caption.
If you think that by fill the entire space with different things will make your space look more entertaining, then you are wrong. Adding unnecessary items will not only escalate your budget but also makes your home looks fussier.  
Therefore, make a proper plan before arranging your space. Also, you can keep changing the placement of the items such as furniture, appliances, etc. to give a fresh look to your home. If it's your first try, then need not fret! Read how to organize your home properly.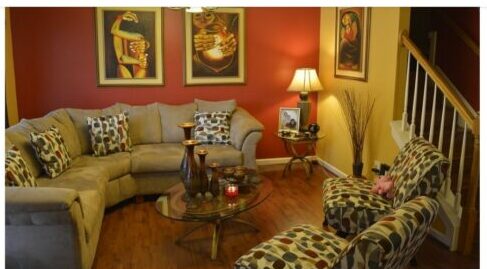 Source: pixabay
Choosing perfect and quirky furniture can add a dramatic and elegant touch to your room. Your home interior and its mobility will help you to give a fresh look to your space as furniture is the most integral part of home interiors.
Therefore, by choosing quirky furniture, you can easily make your room look spacious and can easily give a dreamy touch to your space. 
A hot tip- Whenever you purchase the furniture, make sure you measure your space accurately. Because, if you do not have the idea of free space, then there are chances you might purchase extra-large or extra-small furniture. It will further disturb your entire space. So, make sure you choose the right furniture to give a less cluttered look to your home. 
Wrapping it Up
Hopefully, the above list will help you to create an instagrammable image of your home without paying more bucks from your pocket. 
If you consider all the above-mentioned things in mind while decorating your home, then I assure you that you can easily make your home look fascinating and much better place to click eye-catchy pictures. 
Also, if you have more tips by following which an individual can make their home more attractive, feel free to share in the comment section below. 
Happy Decorating!!!