Mega awareness programme stresses safety of workers at construction sites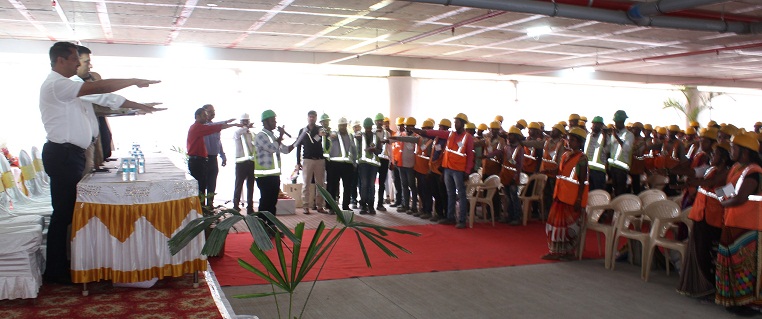 Pune, March 13, 2019 : CREDAI Pune Metro has come forward to spread awareness amongst the builder community about the safety measures at construction sites to minimize accidents and hazards during the work. One such mega event was recently organized by Kolte Patil Developers Ltd. with the support of CREDAI Pune Metro, at their Life Republic site in Hinjewadi in which over 1200 workers participated.
The programme begined with the SAFETY Flag hoisting, after which the workers and builders
took the oath for safety at construction sites.
Dilip Gawade, Additional Commissioner, PCMC, Shirish Poreddy, Executive Engineer, Building Permission Department, PCMC, Virag Kolte, Director, Kolte Patil Developers, J. P. Shroff, Chairman, Kushal and Labour Welfare Committee, Dr. D. K. Abhyankar, Director General, CREDAI Pune Metro, Parag Patil, Indraneel Mujugule, Members, Labour Welfare Committee, Mangesh Shende, Construction Head, Samir Parkhi, Admin and Labour Welfare Officer, CREDAI Pune Metro were present among the dignitaries.