Mega Job Fair held at MCE Society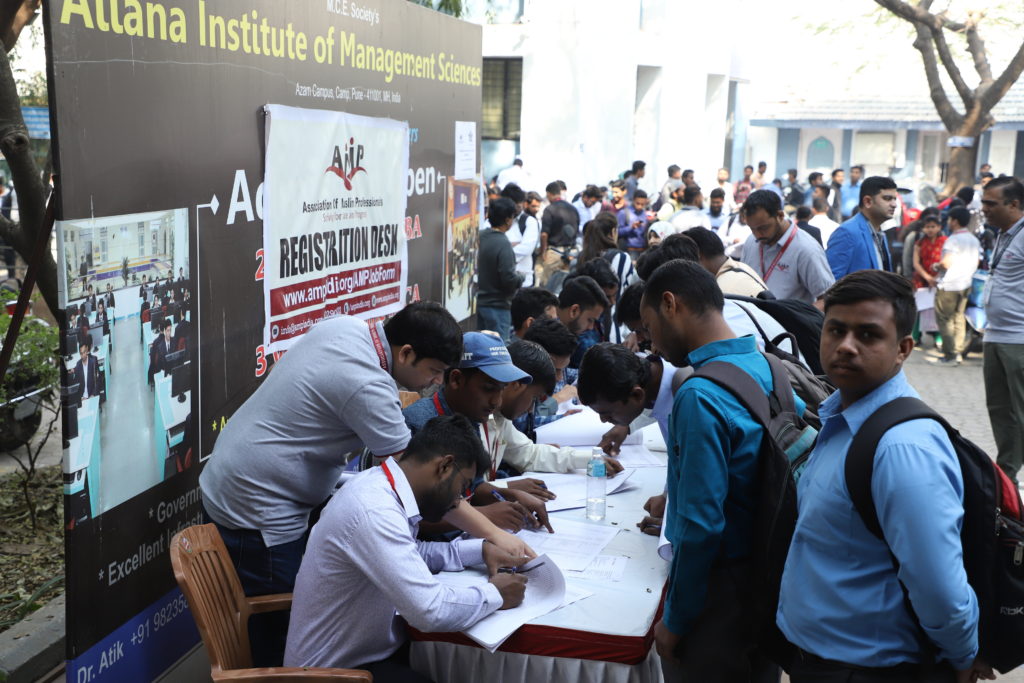 12 JAN 2019, Pune: Association of Muslim Professionals (AMP) organized a Mega Job Fair in Pune on 5 th Jan, 2019 in
association with M.C.E. Society,at Allana Institute of Management Sciences, Azam campus which was a huge success.
The Job Fair was conducted to help
unemployed youths to get placed in reputed mainstream Corporates and to provide opportunities to
the needy without any discrimination of caste, community and creed.
Dakan Momin Jamat, a social welfare
organisation provided significant support in organising the Job Fair.More than 60 Corporates and HR Consultants across various industries participated in this Job Fair
with a turnout of more than 1100 Candidates. At the end of the day 160+ candidates were given on-
the-spot offers by the recruiters while 600+ were shortlisted for the next round of selection.
Mrs. Abida Inamdar, Vice-President – MCE Society, inaugurated the Job Fair
.
Dr. R. Ganesan, Director, Allana Institute of Management Sciences ,Mr. Iftekhar Shaikh, Head – AMP Employment Assistance Cell (EAC), Mr. Razak Shaikh, Head – AMP Projects present in function.