More than 500 trees planted during 'Smrutivan' event at Forest Trails, Bhugaon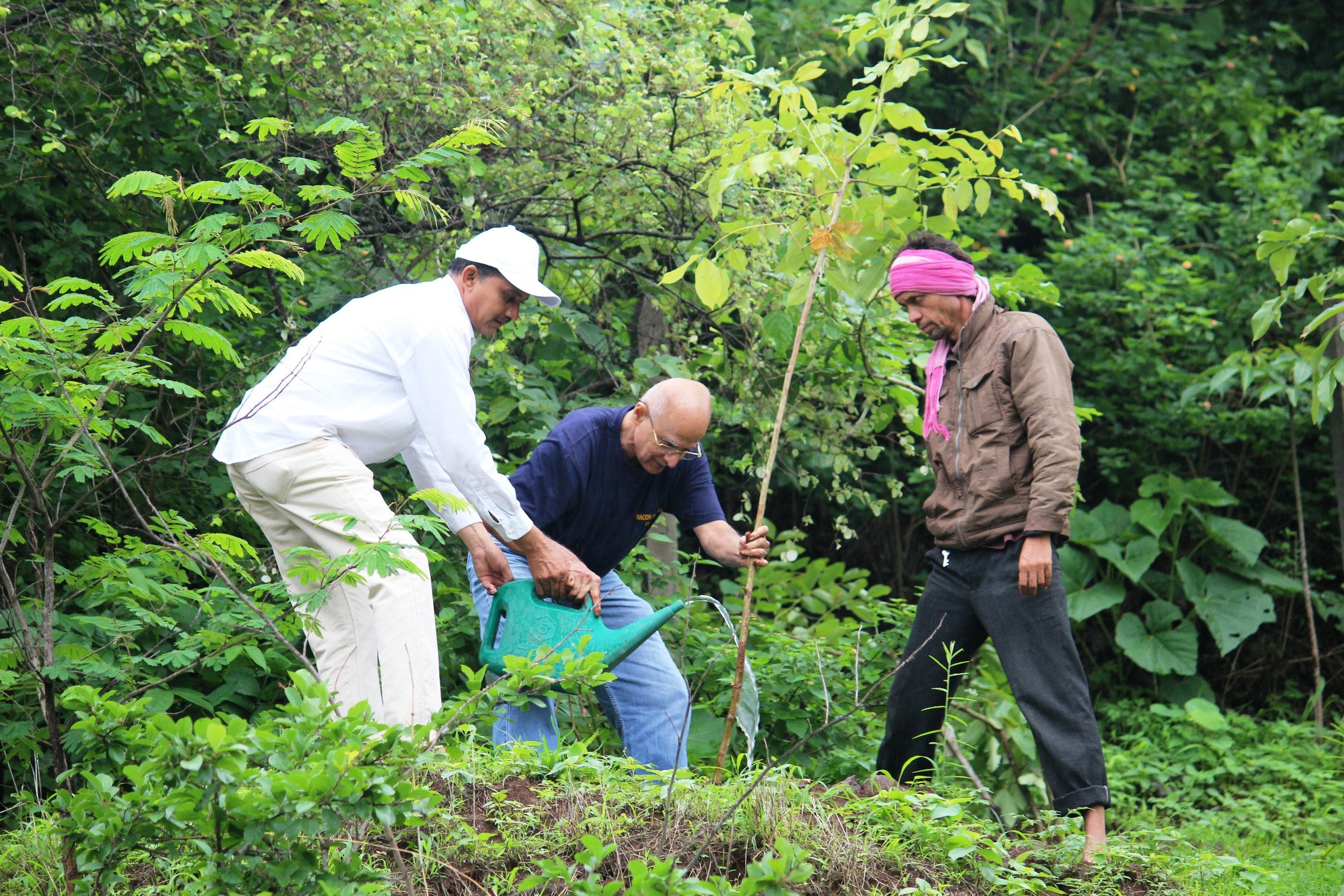 Pune, July 11, 2018: Paranjape Schemes (Construction) Ltd. (PSCL), one of the leading developers from Maharashtra undertook a tree plantation drive as a social corporate responsibility namely 'Smritivan' at their township located in Bhugaon, Forest Trails on Sunday, July 8, 2018.
'Smritivan' – plantation drive was organized in a different way. All the trees planted during this drive were planted in the memory of dear ones and the trees were tagged by their names. Trees planted were chosen having imperative ecological importance and which are native evergreen trees. Some of them include flowering trees like Franjipani, Taamhan and Bahava and some flowering trees which attracts birds like Pangara, Buch and Kateshwar.
Speaking about this initiative, Sudesh Khatawkar, CEO, Forest Trails said, "The aim behind organizing 'Smritivan' for the 2nd time is to contribute as much possible towards environment. We are pleased to receive overwhelming response this year too. With the participation from our customers residing in different societies across Pune and at Forest Trails, we have planted more than 500 plants during 'Smritivan'."
'Smritivan' event started around 7:30am with overwhelming response from our Forest Trails residents as well as residents from our other societies along with their friend, relatives. Farmer's market, sale of various plant, cheese & wine festival were also part of 'Smritivan'. Tree plantation drive started around 9:30am having enthusiastic participation from all the age groups. We have tagged all the trees planted by the name of their dear ones who planted the trees.