Open Jam Session at Monk's & Blue's, Baner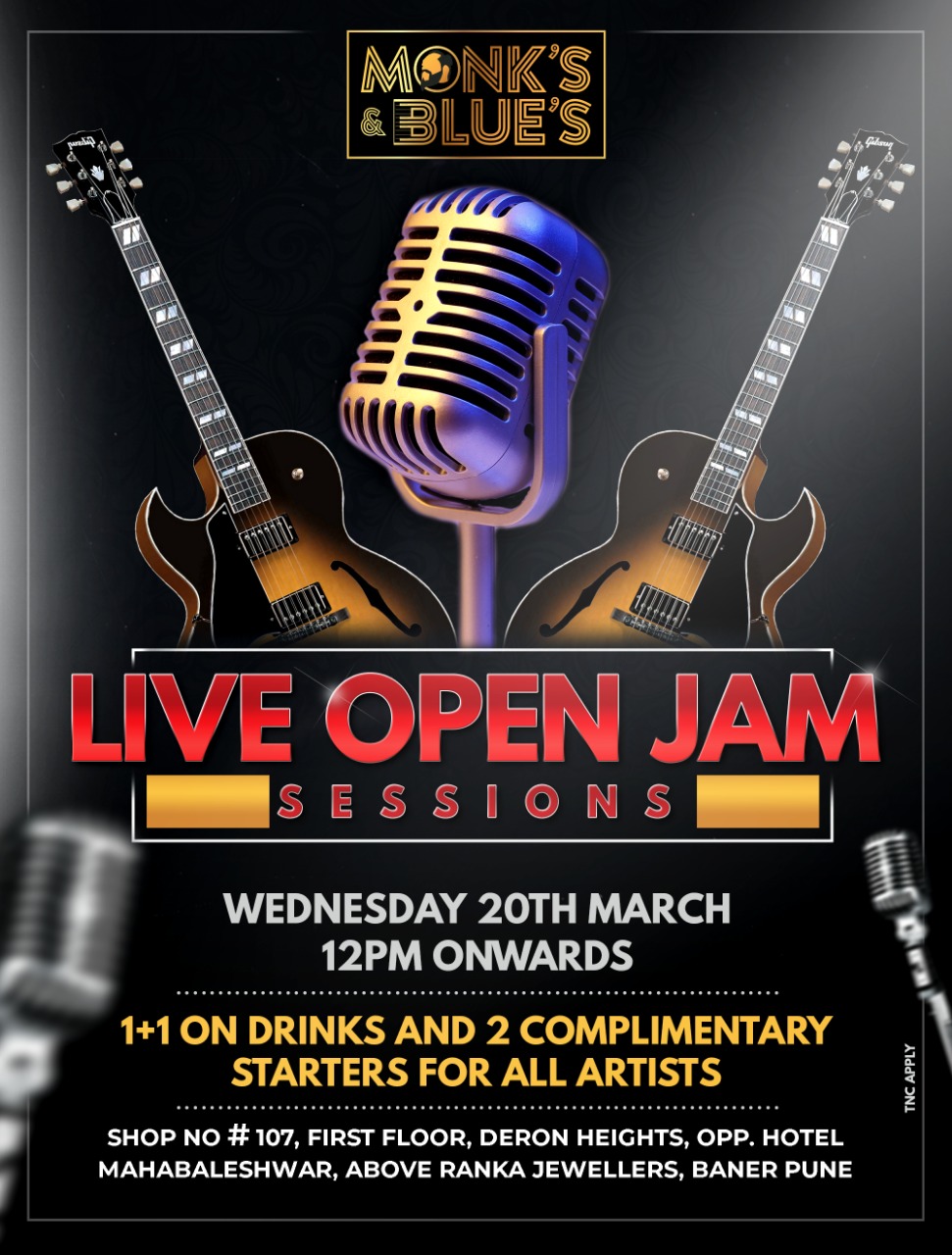 16 MARCH 2019, Pune: Encouraging the artistic and musical talent in Pune, Monk's & Blue's is all set to welcome all the musicians and artists in and around the city for the first ever 'Open Jam Session' with exciting offers all day long.
Also, there will be a great opportunity for Art & Music lovers in the city who can attend the session and enjoy the amazing performances and support their talent.
So, come, mark your calendars and head over for this epic Open Jam session.
Date: Wednesday, 20th March, 2019
Time: 12 PM Onwards
Where: Monk's & Blue's, Deron Height, 1st floor, Baner, Pune
1+1 drinks and 2 complimentary starters for all artists