PiggyBank founder recalls Swiggy horror story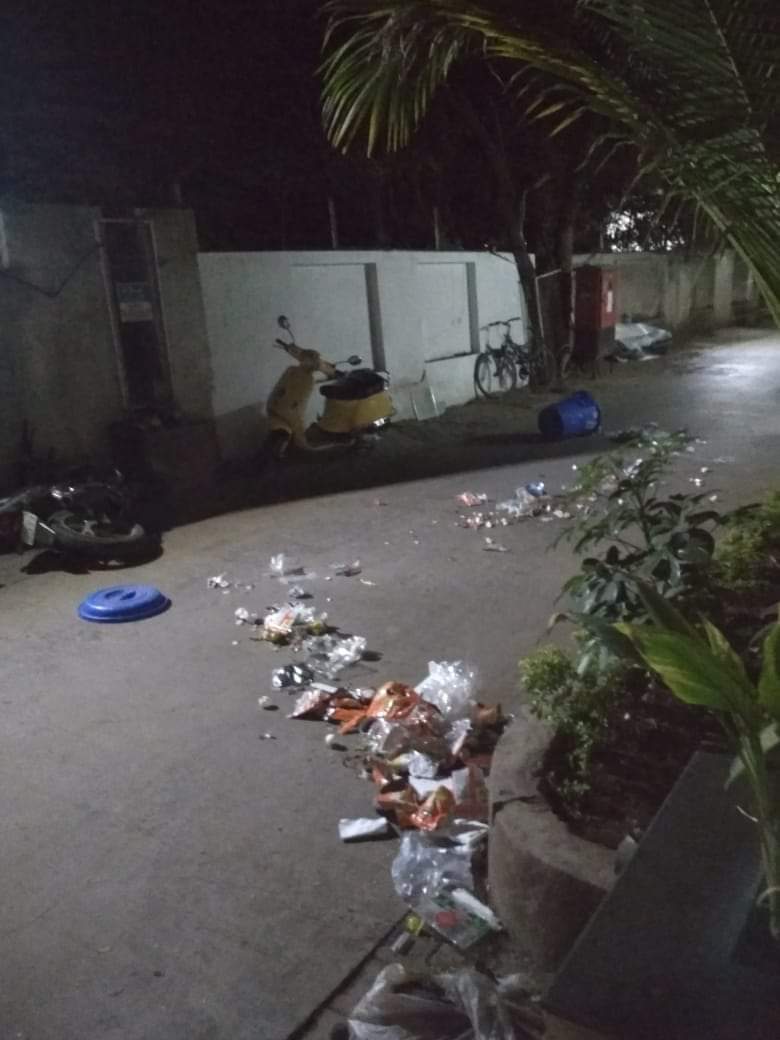 Pune : In a long post on Facebook, Ankur Borwankar, the founder of PiggyBank, has narrated his ordeal about behaviour of a Swiggy food delivery executive as well top staffs of Swiggy.
"In Jan 2019, our small venture Piggy Bank opened its 2nd branch and, thanks to the tremendous support from residents of Baner and the surrounding zones as well as the esteemed PEOple of this community, we've been able to bring some hot burgers and desserts to hungry people this side of town. And we've also paid close attention to your feedback and expanded the menu to nearly 3x its original length.
Since about a week after opening this branch, however, we've also been facing issues with certain Swiggy Delivery Executives (DE). One amongst them, Mr Vijay Kanade, was particularly malicious and flippant. Initially his misdeeds were limited to delaying order pickups and – as per customer reports – requesting that customers rate us 1 star. As time went on, he became more and more aggressive in his interactions with the Bank staff, particularly one of our female members (name withheld for security purposes). He would often speak rudely and resort to lewd and unparliamentary language.
When we began to see the escalation patterns we lodged several complaints with Swiggy Customer Care. We requested repeatedly that even if he isn't removed from the fleet, he should be blocked from servicing Piggy Bank.
The first few complaints were verbal and communicated over the phone, but we registered formal written complaints with Swiggy starting Jan 21st and continuing into Feb and March, the records of which we possess still. I've attached a screenshot of the mail on Jan 21st, but intentionally withheld further evidence since we have reserved the right to file an FIR with Pune Police about this incident.
The interactions reached a boiling point on March 9th, when Mr Kanade was assigned for yet another order on a night of high volumes. He parked his vehicle in the middle of the approach road to our facility, which is shared with other people. After several polite requests on our part (and another rude verbal barrage from him) to move his bike into the appropriate parking spot, which we have dedicated to Delivery persons, he kicked our trash can and spread the garbage all over the front of our property (photo attached). He then attacked me with a key in his fist. He threw a punch at my eye which I narrowly avoided, but his key grazed my nose and drew blood. Had I not dodged his punch I would be blind in one eye today.
He then tried to force entry into our property through the front door, pushing aside female staff who was afraid and attempting to restrict his entry. Fortunately, Pune Police had been called and responded within minutes, ultimately taking the errant DE and his goon-for-hire friend to the station (he had left and returned twice in the span of 20 mins with 2 different thugs to threaten us, one of whom was a Zomato Delivery Executive whose name we are in the process of investigating).
We have videos, photographs and witness testimony for the entire incident. Were I not at the outlet that night to stop him, we shudder to think how things would have turned out.
When we informed Swiggy of this incident, only the staff at their lowest rungs responded immediately. The first responders were fellow Delivery Executives who heard about the incident from another DE that had departed shortly before the incident with an order. They arrived at the spot within minutes and restrained their colleague. These are DEs who interact with us on a daily basis and understand that we respect their services just as much as they respect ours. We treat them as friends and I have personally shared meals and dinners with many of them.
The Fleet Manager and Swiggy Auditors arrived the next morning, taking a record of the incident. They were astounded that no one had told them about the repeated complaints we had made against this particular DE. I informed them that Swiggy has not only been grossly ignorant of our complaints but that their system is incredibly faulty
Their administrative team, however, came only 2 days after the incident. Mr Rana Bayas (our PoC) and Mr Aman Ashwini (Area Manager and a senior employee at Swiggy) arrived an hour late for the meeting they had sought themselves. Mr Ashwini, who has been avoiding our calls since February 7th, was incredibly irreverent and speaking over us, then he vanished within 10 mins of arriving without so much as providing a reason or excuse. Even his colleague Mr Bayas was not aware he had left.
Every time we had informed our PoC of issues with DEs in the past, his practiced response was "Send an email to Partner Support," which we diligently did since Jan but to no avail. The DE was neither blocked from our outlet nor suspended.
When the Press contacted Swiggy for an explanation, they reverted by saying "if it's so serious why haven't they filed an FIR."
The Piggy Bank Team has a simple reason: we don't want to ruin the young DEs life with a complaint where crimes against women are involved. He will certainly spend time in a prison cell and likely never be able to get a job again.
In fact, if Swiggy had acted on time, this situation would never have arisen. Their inactions make them criminally negligent and liable for the actions of their employees. Should we register an FIR, Pune Police will possibly suspend Swiggy activities for the duration of the investigation. This will involve the names of Swiggys top brass and likely put thousands of DEs out of a job for weeks, if not months – and ultimately inconvenience customers.
At present we do not wish to escalate the issue, but Swiggy should make no mistake in recognising that we will go to any lengths to safeguard the modesty and lives of our employees. For this reason, we reserve the right to move the authorities and let the law take its course.
This encounter has taught me 3 fundamental truths:
1. Swiggy does not care about issues raised by their merchants and partners.
2. Swiggy does not verify, train or conduct background checks on their DEs as they should be doing considering that these people know personal details of customers and where they live.
3. Swiggys ground staff is far more responsible, aware and respectful than their highly paid counterparts who sit in air-conditioned offices. All they are interested in is selling ad space.
It would also be unfair of me to paint the entire company with one shade. It is important to note that most DEs are fantastic performers, working hard day and night to fuel a complex supply chain from kitchen to customer. Most of them are polite, respectful and considerate of demanding customers and merchants. Among those who stand out are Mr Manoj Tambade, Mr Mayur Kasabe, Mr Brijesh Kushwaha, Mr Manojkumar Chalke and many others with whom we work closely on a regular basis to deliver hot food to hungry customers waiting miles away.
At this point, we are also afraid that Swiggy may resort to underhanded tactics to throttle our business, so we are keeping a close eye and measuring the response. It is only our intent to provide a smooth and satisfactory experience to any and all customers, many of whom have been with us for well over a year. To them and to everyone else looking to open an account with Piggy Bank, we welcome you."