Pune Artist Sandeep Sinha to showcase 'World's largest professional oil painting'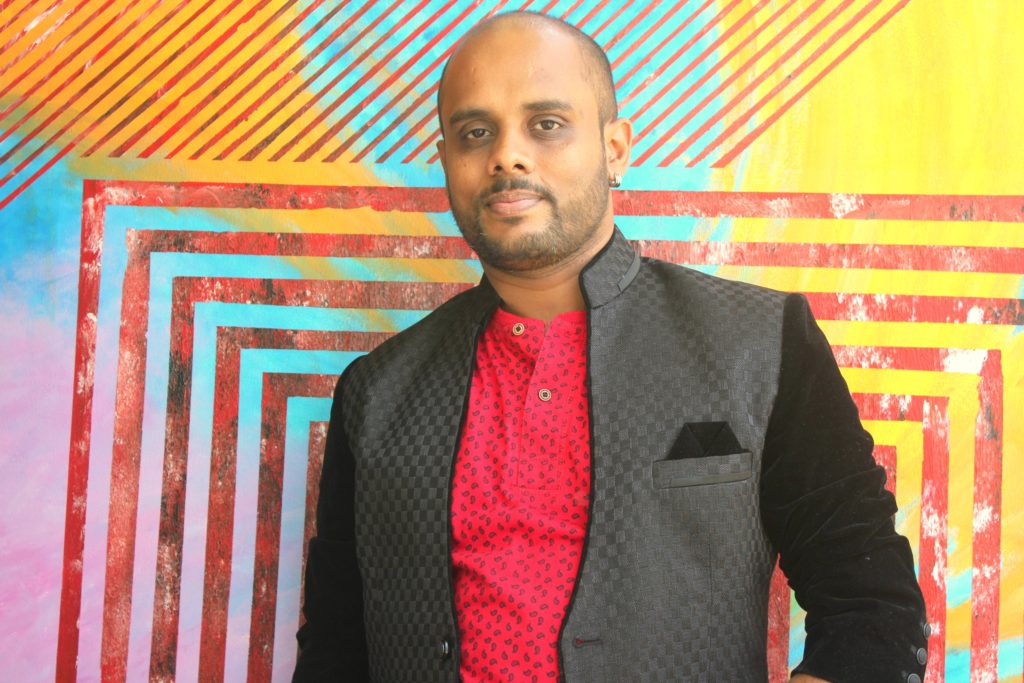 After amazing the world with his much appreciated and recognized miniature painting in 2015, Pune based Sandeep Sinha, one of India's renowned, self-taught, internationally-acclaimed abstract artist, is all set to create a record for the "World's largest professional oil painting", with an aim to bring glory and honour to the nation.
Through his solo exhibition of paintings, "Avahan – Awakening the Goddess within", being held on 25th & 26th October 2018, at Raja Ravi Verma Art Gallery Sandeep is attempting to break this record. He is dedicating this painting to the acid attack survivors.
It took him two and a half months to complete the large painting, which measures more than 500 square feet. As per the world record rules, the painting should be only a single scene. Sandeep selected the Himalayan Ranges to convey the monumentality and grandeur of nature as his theme for this art work. He said that as the Himalayas stand erect against all the odds, so do the acid attack survivors.
The exhibition will be inaugurated by Manasi Kirlsokar, an exceptional painter herself, who has graduated from the world reputed Rhode Island School of Design USA. She is Executive Director & CEO of Kirloskar Systems Ltd. and CEO & Trustee of Caring with Colour, her social impact startup for 'Education through Art' to lesser privileged children.
"Being an artist is not only about passion, creativity, boundless imagination, but it is also about challenging yourself to be better every time, to unleash your thought process truly into the canvas and also to explore the reality of life", explains Sandeep, an IT professional, working at TechMahindra.
Elaborating on how he conceptualized the idea, Sandeep said "I was born and nurtured in a defence background and I was always inspired by the thought of doing something different to make my society and nation proud. With time as the artist in me inculcated, I focused on creating art work with an impactful message to the society, thus playing my part in building our nation".
'Avahan' will also display few of his abstract art works.  "I didn't really choose this art form, but the art form actually chose me. I simply enjoy abstract art as it has a deep connection to my meditation practise. More significantly, this art form pours out my ongoing thought process. It made me realize the importance of being aware and conscious about various modes of thinking. I strongly feel it completes me as a human being", smiles Sandeep.
In 2015, Sandeep Sinha had created a piece of art that consisted of 945 miniature paintings, of size of 1cm x 1cm each, based on Life and Global Warming on a single canvas measuring 14" x11". This extraordinary work of art got him a lot of recognition and accolades at the