Pune students celebrate valentines day with commercial sex workers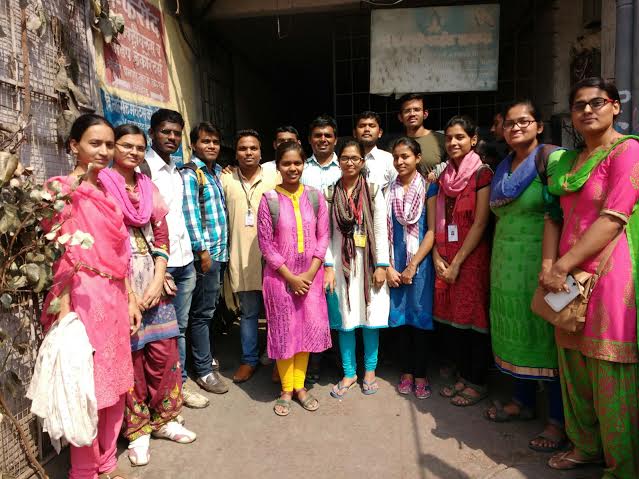 By Sanchita Garule
14th February is widely celebrated as Valentines Day. Its the lovers day. People have been celebrating it with families and friends but then why not with the one's who have been abandoned by the Society?
This question arose in Hemant Dodmise's mind who works with Dnyanvruksha group that works mainly for upliftment of education and its importance in today's world.
Saheli, an organization that works for HIV AIDS patients, helped this group to carry out the entire activity in the red light area of Budhwar Peth in central part of Pune city.
About 26 people came together to celebrate an unique post Valentine day by offering red roses to the sex workers there.
The number of girls were surprisingly more than that of the boys. These included college students, employees and others.
"The place which was just known and heard of earlier  wasn't the way it was spoken of. We expected the activity to get over in half an hour but it took about 3 hours as all of them were so happy about the idea that they accepted the roses happily and spoke openly without any conspiracy. Their overwhelming response gave us immense happiness", said Hemant.
Sex workers have been abandoned by the society. The only purpose of carrying out this activity was to make them realize that they ain't abandoned by the feeling of love.
"रात्री पडणारा पाऊस जसा काळा नसतो, अगदी तसेच परिस्थीती वाईट असते म्हणून माणूस वाईट नसतो.", saying this Hemant ended the conversation.
(Sanchita Garule is a Msc environmental science student from Fergusson college, Pune.)