Seagull and HubSpot join hands Grow Better Using Marketing Technology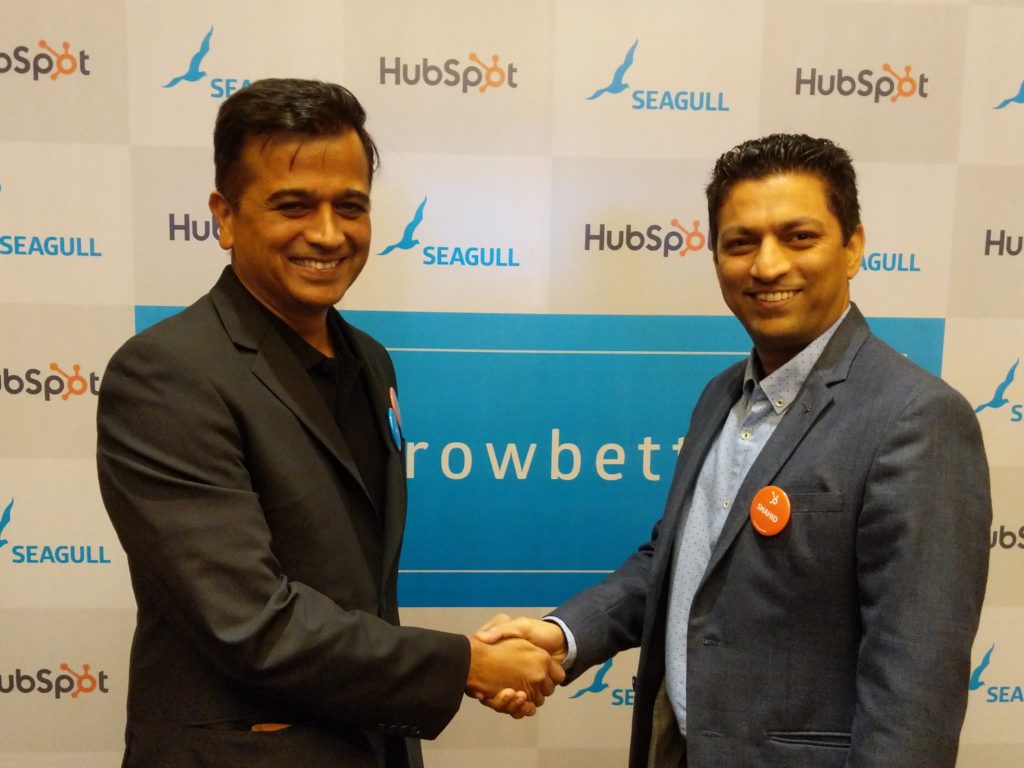 Pune, Thursday 14th March 2019:Seagull, a name to reckon with, in the field of Advertising and Brand building and Digital, today officially announced its partnership with HubSpot from the United States.  The announcement was made at a Press conference which was addressed by Sameer Desai, MD, Seagull Advertising and Shahid Nizami, MD, APAC, HubSpot, USA.
"With this partnership we at Seagull will be able to address all the critical brand building questions that every business needs to answer like the challenges faced by companies on how to grow their customer base and how to do marketing in an ROI sustainable manner"said Sameer Desai, Managing Director, Seagull Advertising.
"Today Seagull and HubSpot presented a day long workshop calledas "Grow Better Using Marketing Technology". We are extremely happy to see more than 75 CEO's, CMO's and Owners of organisations who have believed us and are taking advantage of this,"added Sameer Desai.
Speaking on the partnership an elated Shahid Nizami said, "Growth is never by mere chance; it is the result of forces working together and we are excited to see the partnership with Seagull as India is a very strategic country for us in terms of growth".
This day long master-class gave the participants an opportunity to learn actionable strategies to grow their business. The way buyers are behaving has changed, that's why there's a transformation required in branding, and in how we engage with customers.
To lead this transformation, we at Seagull along with HubSpot have specially crafted this master-class. HubSpot is the leading provider of Inbound marketing in the world. Marketing, Design, and Sales experts from Seagull and HubSpot today taught growth strategies and Inbound methodologies to grow one's business through online platforms.