Pune University: Students Say Many Politically Incorrect Questions Asked About Language and Kashmir In Examinations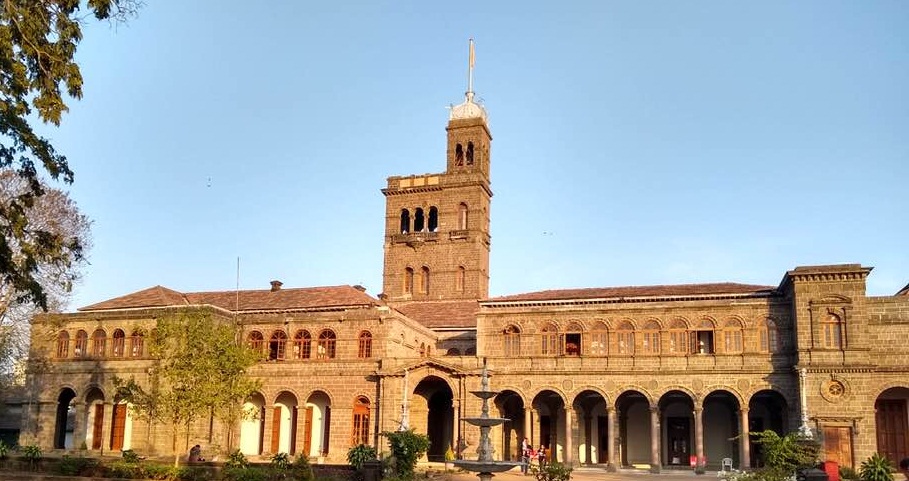 Mehab Qureshi
Pune, October 27, 2020: The final year MA students of Savitribai Phule Pune University (SPPU) have alleged that a few questions asked were politically incorrect in the subject 'Regional geography of SAARC Countries' held on Monday. Wrong answers were also asked in question papers of BA students.
A question read: The Nanga Parbhat is located in? The options for the answer were: Chitral, Gilgit, Azad Kashmir, and Ladakh.
"One of the answers, 'Azad Kashmir' was politically incorrect. The option should've been 'Pakistan Occupied Kashmir' (POK). This was completely false and the university should condemn this action," said final year student Sagar Yadav from SP College.
Another controversial question asked was; "National Language of India is? The choices given were; Hindi, English, Marathi, and Bengali. "Firstly, we don't have any official language. Our country is a blend of different cultures. SPPU administration should be held responsible for asking such questions in the exam. Students should be given marks for all these invalid and inappropriate questions," said Nikhil Patil, MA (Geography) final year student.
Meanwhile, some students also complained about the wrong options for answers were given. A few questions read; When do people in Nepal celebrate independence day? When do people in Sri Lanka celebrate independence day? The optional answers to these questions were in five digits. "University should tell us the method to decrypt such encrypted question," mocked a student.
Recently, some students were also frustrated and took it to Twitter about a question asked to BA history students. Another provocative question read "Jihad is an example of which terrorism?" The options were; Religious, Revolutionary, Political and State-sponsored.
Speaking to Punekarnews.in, final year student Mohammad Hashim, said, "History subject has a chapter completely dedicated to Terrorism. However, Pune University has shown as if jihad means terrorism. Jihad is an Arabic word which means striving or struggling, especially with a praiseworthy aim. Well, it is wrong to call jihad as terrorism. Pune University should've studied Islam and Quran before asking such type of question in the exam. This question has created a stir amongst Muslim students."
"It is so inappropriate to ask such questions in the examination. These types of questions are highly condemnable. The university should immediately apologise for this, and if anyone has deliberately tried to do so, strict action should be taken against them," said Vaibhav Edke, president of Maharashtra Students Welfare Association (MSWA).
There was no response from SPPU Vice-Chancellor Nitin Karmalkar when contacted by Punekarnews.in for his version. This report will be updated after getting a statement from the SPPU.
UPDATE
Few hours after the report was published on Puneakarnews.in, SPPU issued a statement to media which states, "Savitribai Phule Pune University has received complaints that social and religious sentiments have been hurt due to a question asked in the examination. Clarification has been sought from the concerned in this regard and the university will definitely take appropriate action. The university is apologizing for this whole sort of thing. In this connection, it has also come to the notice of the university that there is a deliberate attempt to tarnish the image of the university by creating some fake questions' images which are going viral on social media. The university has initiated the necessary legal action in this regard."
Follow and connect with us on WhatsApp Facebook Twitter Linkedin YouTube Instagram