Pune: Yusuf Foundation and Emerald Constructions Donate Solar Panels to Underprivileged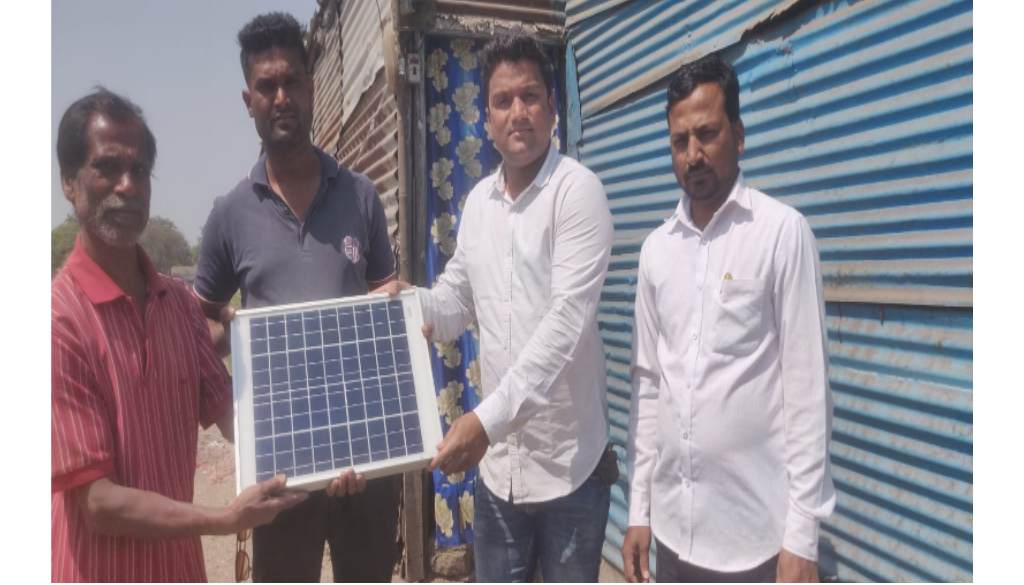 Yerwada, 28th February 2023: In an effort to help underprivileged communities with their high electricity bills, Yusuf Foundation and Emerald Constructions have donated solar panels in Yerwada. The lack of access to electricity or reliance on dirty and expensive sources of power can be detrimental to poverty-stricken areas. By providing solar panels, clean and reliable energy can be accessible to those who need it most, while also promoting economic development and improving health and safety.
Javed Shaikh, President, and Vaziya Shaikh, Vice President of Yusuf Foundation, who are engineers, believe that such initiatives are necessary and a responsibility towards society and climate change. They also advocate for individuals to consider their carbon footprint and take similar initiatives each year to donate solar panels to underprivileged households, promoting both social and environmental benefits, and ultimately contributing to sustainable development and reducing the impact of climate change.
Overall, donating solar panels to poor people is an effective way to improve their lives and promote sustainable development. The power of the sun can provide clean, reliable, and affordable energy to communities around the world, reducing energy costs and improving access to electricity. By implementing these initiatives, we can promote sustainability and help those who need it most.