Ruby Hall Clinic strengthens its Heart Transplant program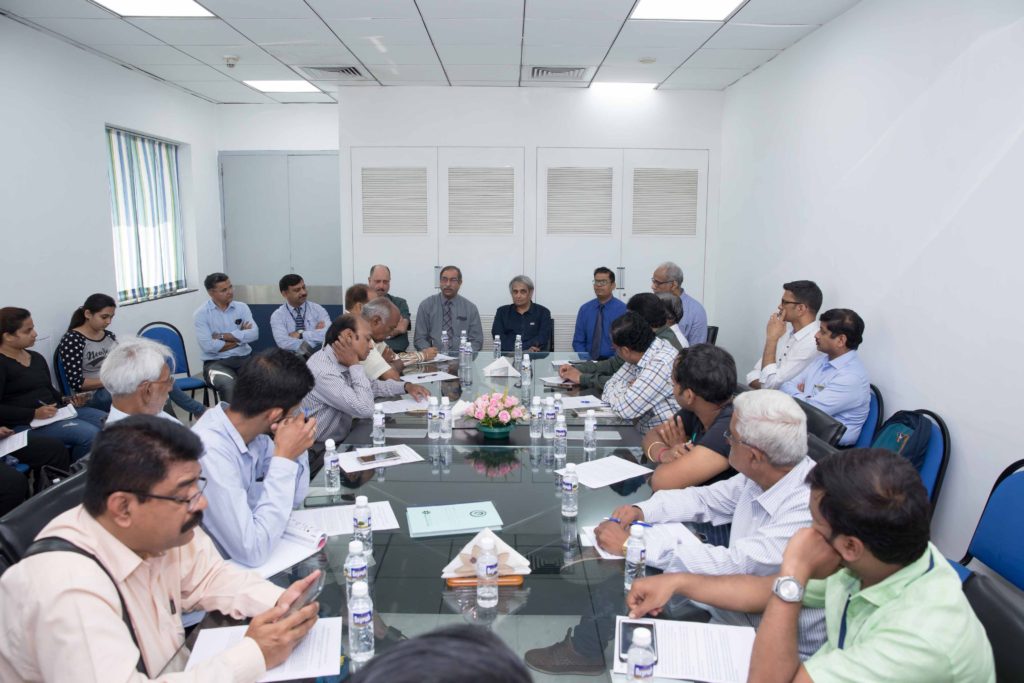 Pune, 10th May 2019: Twenty million people worldwide suffer from heart failure, of which India witnesses two million new cases every year with at least a third of them requiring heart transplant to survive. Adding another feather to it's cap, Ruby Hall Clinic strengthened its Heart Transplant program and announced that internationally acclaimed heart and lung transplant surgeon Dr. K.R. Balakrishnan will visit the hospital twice a month for consultations and procedures. The technologically advanced dedicated unit and Dr. Balakrishnan's presence is all set to give hope anew to patients suffering from end-stage cardiac disease wherein heart transplant is the only means for survival.
Dr. Jagdish Hiremath, Senior Cardiologist and Head – Cardiac Transplant Unit, Ruby Hall Clinic said, "We began conducting heart transplants in April 2017 and have conducted close to 23 transplants so far. Our state-of-the-art centre is the only one in Pune, matching upto the standards of our international counterparts while our multidisciplinary team is adept in evaluating high-risk patients and has the depth and experience to successfully treat those for whom transplant is the answer. We look forward to Dr. Balakrishnan's expertise and are confident that this will accelerate our programme and benefit those in need."
With over 3 decades of experience, Dr. K.R. Balakrishnan is widely recognised in the medical fraternity as a pioneer in Indian Cardiac Care. Having successfully performed over 300 transplant surgeries and 20,000 heart procedures independently, he is considered the foremost expert in the management of end-stage heart failure.
Present on the ocassion Dr. K.R Balakrishnan , he said, "I came to Ruby Hall Clinic two years ago and have been in talks with the team here ever since. The hospital has done close to 12 heart transplants a year and will soon be amongst the top 5 heart transplant centers in India.
"Organ donation in Maharashtra has seen an significant rise with small towns like Amravati and Aurangabad contributing. In fact, social infrastructure andpublic awareness have been the key reason for this escalation. The outcomes have been excellent, and will only get better from here on. I am confident that we will soon see lung and paediatric transplants in the city of Pune," he added.
At Ruby Hall Clinic, The Department of Cardiology is amongst India's largest cardiac centres. It provides the most up-to-date investigative cardiac procedures for patients with heart problems — and some of the India's most renowned cardiologists hold clinics here for all aspects of heart disease.Dr. Purvez Grant, Senior Cardiologist and Managing Trustee, Ruby Hall Clinic added, "We hold the distinction of establishing the city's first cath lab more than 25 years ago. Since then, we have only progressed by leaps and bounds. Life-saving procedures are always a priority and we will continue to invest in technology, manpower and management systems to provide the highest quality of care to our patients."
Mr. Bomi Bhote, CEO, Ruby Hall Clinic concluded, "Every day, patients walk through our doors seeking another shot at life. It is for them that we keep pushing the boundaries of patient care and strive to give those suffering from end-stage ailments the hope of a healthier tomorrow. We are grateful to Dr. K.R. Balakrishnan for partnering with us — his support and expertise will indeed help us create more medical miracles!"
–
Dr. Kishor Pujar
i
, COO- Ruby Hall Clinic said, Dr. Balakrishnan's presence and commitment of twice a month consultation in Ruby Hall will boost our Heart Transplant program manifold. He added," Dr. Bala will give new lease of life to those patients who are suffering from Cardiogenic shock, multiple stent failures and ischemic heart diseases in addition to currently treated heart failure patients. He will introduce, LVAD (ARTIFICIAL HEART), Lung Transplant and Pediatric Heart Transplant in Ruby Hall Clinic within next few months which will help hundreds of cardiac patients from Western India.
This is an
a
addition of
another feather in Ruby Hall's Cap.