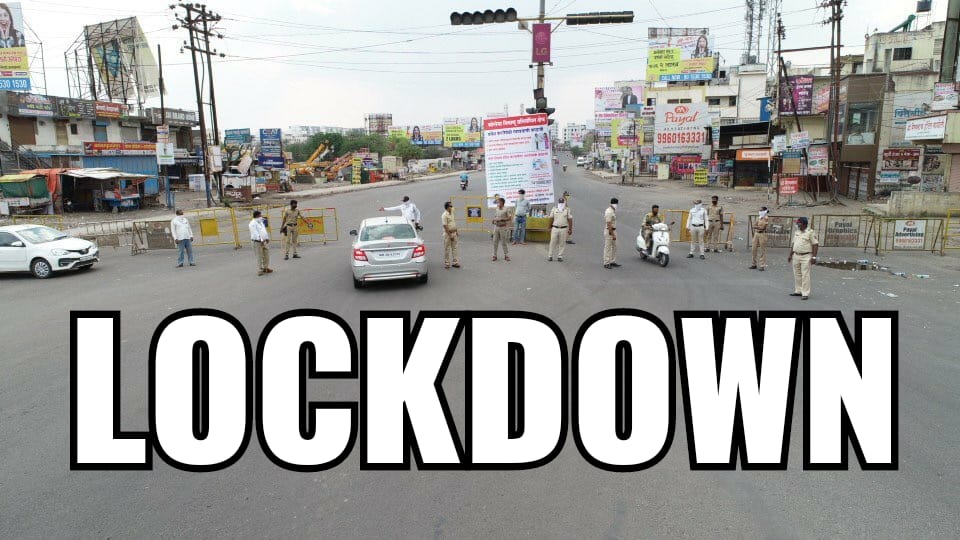 Mubarak Ansari
Pune, July 10, 2020: Pune Divisional Commissioner Deepak Mhaisekar today announced that strict lockdown measures will be implemented in Pune city, Pimpri Chinchwad, Cantonments and some surrounding villages due to rising number of Coronavirus Disease (COVID19) patients. The decision was taken following the meeting by all the officials' with Deputy Chief Minister Ajit Pawar today. Once again permissions will be required for vehicle movement within the city.
Mhaisekar said, "Only milk supply, medical store and the hospital will be allowed to open and all other shops will be closed till July 18. After that other essential services will be allowed. Therefore, people should buy essential things for lockdown which will start from the midnight of Monday (July 13). It will continue till midnight of July 23. Further decision will be taken after taking a review of the 10 days period."
District Collector Naval Kishore Ram said, "Some villages which are in the jurisdiction of Pune City and Pimpri Chinchwad police commissionerates, will have to also follow strict lockdown. The decision about industrial units whether they should be closed or allowed with some conditions will be taken in the next few days. We are taking these steps to break the chain of the spread of COVID19."
PMC Commissioner Shekhar Gaikwad and PCMC Commissioner Shravan Hardikar appealed people to stock essential things in the next two days. Also, if anybody has to travel they can do so because during lockdown passes will be required for travel. "We will utilise this lockdown period to ramp up medical facilities and intensify tracing of COVID patient contacts", Hardikar said.
According to PMC, the total number of Coronavirus positive patients till date has reached 25,174 out of which 15,579 have been cured while 786 have died. There are still 8809 active patients undergoing treatment in various hospitals. They include 402 critical patients out of which 75 are on ventilator support.
According to PCMC, the total number of Coronavirus positive patients has reached 6061 out of which 3681 have been cured while 86 have died. 2265 active patients are still undergoing treatment. There are 169 non-PCMC residents currently admitted in PCMC. Till now 36 non-PCMC residents have died while 262 have been cured.