10th National Conference On Social Innovation To Be Held In Pune on Nov 17th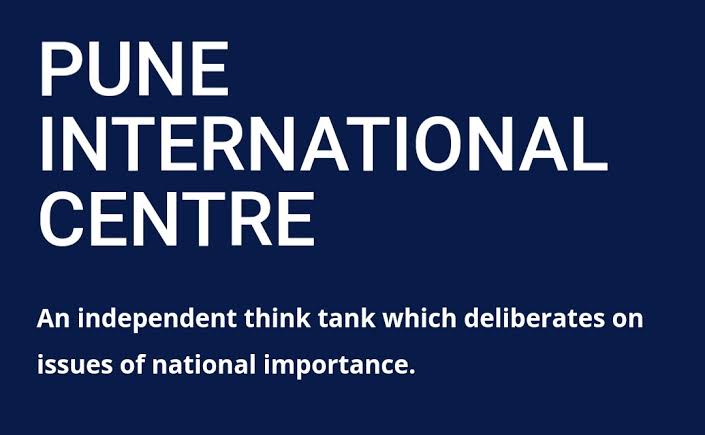 Pune, 16th November 2022: The 10th National Conference on Social Innovation (NCSI), a flagship event of the Pune International Centre (PIC) will be held on Nov. 17 at YASHADA, Baner Road, Pune From nearly 130 entries, 18 finalists will be vying for three cash awards of Rs. 50,000 each for their social innovations in the Tribal, Rural and Urban categories.
Smt Sangita Jindal Chairperson JSW Foundation will be the Keynote speaker & Chief Guest. Mr Kishore Chaukar, Former Managing Director, Tata Industries Limited, will be the Valedictory Keynote speaker.
Smt Pratima Kirloskar, Kirloskar Brothers & Mr Mukesh Malhotra, Chairman Weikfield Group of Companies will be the speaker and chairperson for Urban & Rural Innovation sessions respectively. Dr K V Somasundaram will be the chairperson for the Tribal Category.
Entries have been received from 20 States including Chhattisgarh, Jharkhand, Sikkim, Jammu & Kashmir. The 18 finalists this year cover sectors such as ecology, education, disaster management, health, agriculture, empowerment of disabled persons, construction, advocacy and renewable energy. There are six finalists in each category.
Some of the award-winning social innovations in the past have been:
● Urdhvam Environmental Technologies Pvt Ltd.- BoreCharger is an innovative, affordable and smart rainwater harvesting and recharge solution that substantially improves borewell recharge 4 to 20 times, drastically improves borewell production, enhanced water quality and longevity of groundwater supply.
● "Nirnal Water Filter" Purity in your pocket A flexible portable water filter device is provided that includes an approach for filtering unfiltered ground/ tap water within the bottle or can be connected to tap. This device has a porous housing containing activated carbon, ultra-filtration & other filter materials
● Distinct Horizon (Ayush Nigam) for innovating an agricultural machinery that can double the profits of farmers and reduce the GHG emissions by five times at a lesser cost than solar panels.
NCSI 2022 has been organised by Pune International Centre (PIC) along with National Innovation Foundation, New Delhi and Tata Institute of Social Sciences (TISS, Mumbai) and provides innovators a platform to showcase their innovations and offer them several benefits.
The Social Innovation Lab of PIC runs a mentorship programme to provide guidance to finalists. It also facilitates collaboration between social innovators, impact investors and CSR departments of leading corporate houses.
In addition, PIC offers access to the Shared Service Centre for Social Enterprises (SSC-SE) that provides quality service in areas such as digital marketing, product design, accounting and audit, legal compliance, intellectual property rights, website development etc.
This year, the 18 shortlisted social innovators who will compete for the top prize are as follows:
Tribal
Mudita and Rashesh Pvt. Ltd. upcycles the chicken waste generated in butcheries to create woollen fibres and fertilizers and helps in reducing the impact of the slaughtering process on the environment
Jaljeevika ensures better livelihood and food security to small-scale fish farmers by supporting them using integrated aquaculture models and sustainable value chains
Forestica Booty promotes sustainable lifestyle by converting naturally available herbal twigs to fresh anti-bacterial organic tooth-brushes
Fuselage manufactures customised UAVs/drones and provides data-based aerial surveillance and spraying solutions for agricultural crops
The Sakhi project by the RNisarg Foundation works on developing sustainable solutions to promote menstrual health and hygiene amongst underprivileged women.
Pirul empowers the artisans of Uttarakhand by working with them to sell local pine handicrafts and thus helps the economic and social development of the community
Rural
Pragmatech Healthcare Solutions focuses on early diagnosis and treatment through innovative healthcare solutions and aims to democratise cervical cancer screening in India.
Krishigati provides technological solutions to farmers for modern and precision farming that helps in reducing the farming expenditure substantially and thus boosts the income of the farmers
DK Health Access Foundation provides easy access to affordable and quality healthcare services using the power of technology.
Medyseva is a health-tech company that bridges the gap between doctors and patients and ensures high-quality healthcare services to all by facilitating telemedicine in rural India.
DigiSwasthya Foundation works on making healthcare services affordable and accessible for marginalised communities in India
Rural Health Care Foundation delivers high quality primary health care at low costs to the under-privileged communities in West Bengal
Urban
Robo Bionics develops 3D printed affordable prosthetic solutions with a unique set of features that help in better acceptance and easier adoption by the user
DeeDee Labs is a tech startup that manufactures a range of AI enabled next generation assistive devices that are designed to improve user adoption and user comfort.
ProEarth provides decentralised, cost-effective and customised solid waste management solutions to enable zero waste communities
Under the ReCircle initiative, Swachh Sustainable Solutions works to divert plastic waste away from oceans and landfills by implementing an ethical and traceable reverse supply chain for the waste, thus ensuring that the waste is brought back into the economy to be recycled, reused or repurposed
Sunbots manufactures an AI-based wearable navigation device for the blind and visually impaired that provides real-time actionable intelligence using camera vision.
Prayogik Technologies provides cost-effective energy solutions by converting solid waste into energy using biomass gasifier based thermoelectric generating module.
About PIC:
Pune International Centre (PIC) is an independent think tank which deliberates on issues of national importance. It has been functioning with an aim to create a platform for open discussion and debates, to involve youth and build future leadership for positive social change.
PIC works in the area of national security, social innovation, energy, environment, climate change, science and technology, urbanization and administration. It has been facilitating conferences, seminars, lectures about socio-economic and cultural development and also publishing research papers on topics of local and national importance.