18 Patients Statewide Infected With Omicron's XBB Subtype; 13 Patients Found In Pune; Mild Symptoms In Patients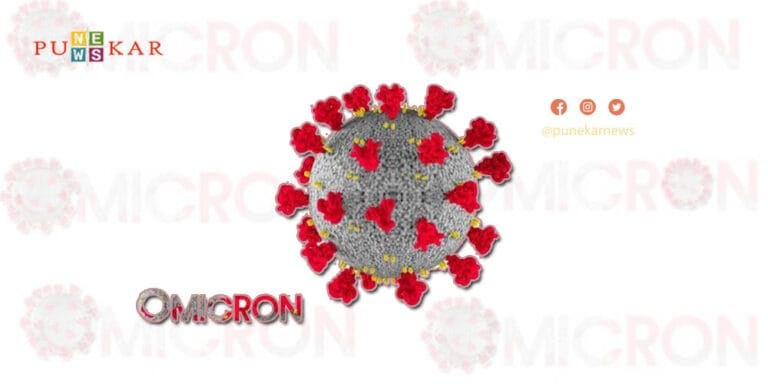 Pune, 20th October 2022: 18 patients infected with the XBB subtype mutated from the Omicron type of coronavirus have been found across the state. Out of them, 13 patients are from Pune. Preliminary information is that the infection suffered by the concerned patients is of mild nature.
According to the report of INSACOG, a laboratory federation established for the genetic sequencing of corona-infected patients, 18 patients infected with subtype XBB were found across the state in the first fortnight of October. Whereas one patient each of BQ.1 and BA2.3.20 subtypes was found. These patients were infected from September 24 to October 11. Also, a total of 18 patients with the XBB subtype mutated from Omicron's BA.2.75 and BJ.1 subtypes were found across the state. According to the information provided by the state health department, 13 of these patients are from Pune. Two patients each are from Nagpur, Thane, and one from Akola. These patients had mild symptoms similar to Omicron infection.
Assistant Health Officer of Pune Municipal Corporation informed that all the patients had mild symptoms and no one had to be admitted to the hospital.
Sanjeev Vavre said, ''The number of patients is less and more leave should be available to understand the symptoms.''
Head of Microbiology Department of Medical College Dr. Rajesh Karkarte said, ''A medical study has been conducted in this regard and a report has been submitted to the Directorate of Medical Education and Research of the state. At present, there are 2 thousand 688 active patients and 418 new patients were found in the state, and so far, 81 lakh 28 thousand 676 patients have been registered in the state. On Wednesday, 244 new patients were registered in the Mumbai division and 105 in the Pune division.