2543 discharged, 1308 New COVID patients detected in Pune city today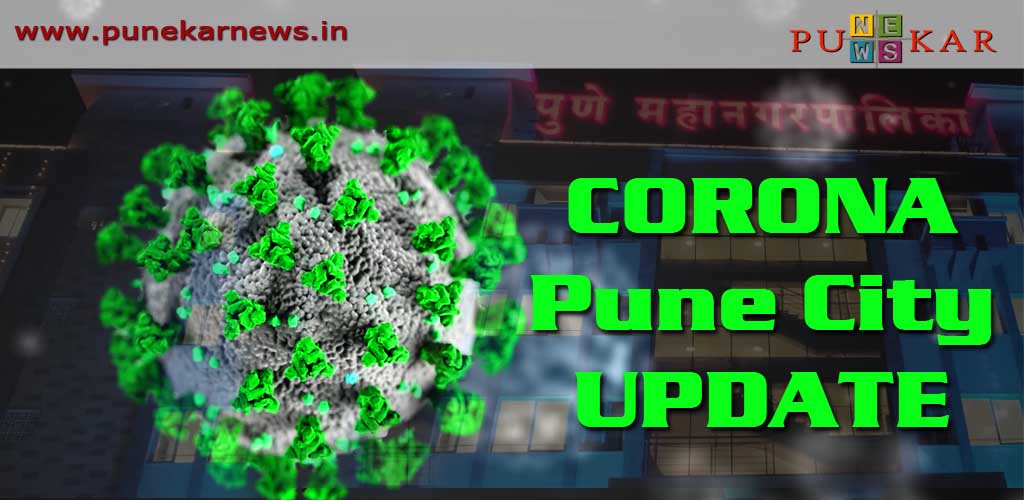 Pune, July 29, 2020: In the last 24 hours, a total of 2543 people were discharged from hospitals after being cured of COVID19 in Pune city today. Also, 1308 new patients were detected while 39 people died today. Today swab samples of 5919 people were collected for COVID tests.
According to Pune Municipal Corporation (PMC), the total number of Coronavirus positive patients till date has reached 51,738 out of which 32,623 have been cured while 1254 have died. There are still 17,861 active patients undergoing treatment in various hospitals. They include 845 critical patients out of which 432 are on ventilator support.
According to PCMC, the total number of Coronavirus positive patients has reached 19431 out of which 12278 have been cured while 311 have died. 3142 active patients are still undergoing treatment.
Across Maharashtra, 9,211 fresh COVID19 cases were reported today while 7,478 people got discharged from hospitals today. Also, 298 deaths have been reported in the state today. The total number of positive cases is now 4,00,651 including 2,39,755 discharged and 14,463 deaths. There are 1,46,129 active cases. The recovery rate in Maharashtra is 59.84% now.
According to the Union Health Ministry, the number of Coronavirus positive patients has reached 1,531,669 across the country. Out of this, 988,029 have been cured and discharged from hospitals while 34,193 people have died and one patient has migrated out of the country.