75 Years of Bajaj Auto Plantation Drive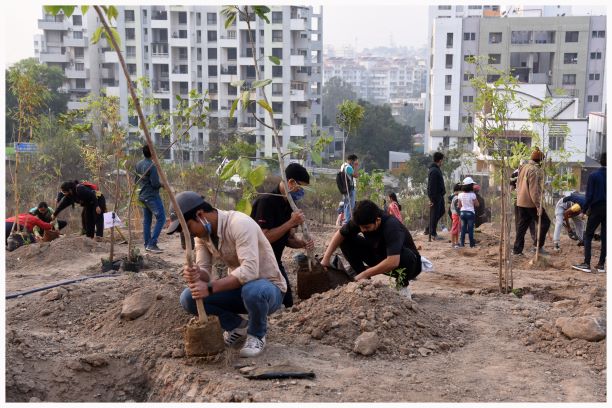 Pune, 5 February 2021: Bajaj Auto, The World's Favorite Indian, as part of its 75th Anniversary celebrations conducted a sapling plantation drive at Warje Hills in Pune on 31st January 2021. ARPAN the social consciousness initiative of Bajaj Auto organized the event.
Present from the Bajaj Auto's leadership team were:
⦁ Kailash Zanzari – Head, Manufacturing, Bajaj Auto
⦁ Ravi Kyran Ramasamy – Chief Human Resources Officer, Bajaj Auto
⦁ Pankaj Ballabh – Vice President, CSR, Jankidevi Bajaj Gram Vikas Sanstha (JBGVS)
More than 50 of Bajaj Auto employees were also volunteered in the plantation drive along with their families to be a part of the plantation drive.
ARPAN organizes activities in and around Pune through employee volunteering, as part of various initiative. ARPAN is focused on water conservation, promotion of Yoga, support to tribal communities, painting, repairing of classrooms, construction of school toilets, school plastering, setting up of libraries and spreading greenery through plantation drives.