9 Pune city police personnel found Coronavirus positive, over 100 others quarantined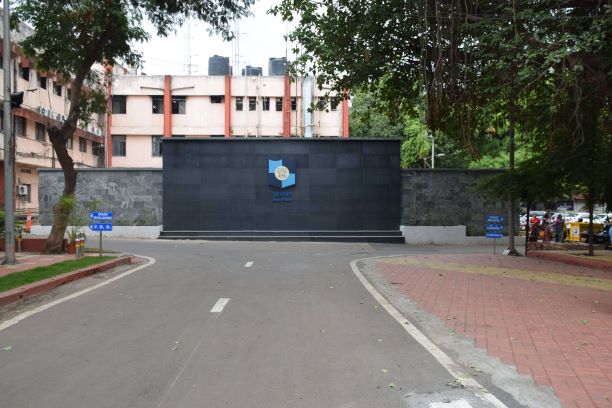 Sumit Singh
Pune, April 27, 2020: The entire staff of over 100 police personnel of a police station under Pune city police in central Pune has been quarantined after a few of their colleagues tested positive for COVID19. Till now a total of nine police personnel from Pune city police have tested positive.
Commissioner of Police Dr K Venkatesham told Punekarnews.in, "A total of nine police personnel from a police station and Riot Control Police (RCP) have tested positive for COVID19. Preliminary enquiries reveal origins of both loci are from their place of residence. We have issued guidelines for care at residences and also family."
Initially, a policeman and his wife, who stay in the Pimpri-Chinchwad area, had tested positive. Later two more policemen tested positive from the same police station.
Across Maharashtra, over 100 police personnel and officers have been infected with the deadly virus. Two policemen of Mumbai Police have succumbed to COVID19. Also, three jawans of an SRPF unit posted in Pune have tested positive after their return from duty in Mumbai. Now 90 other jawans have been quarantined.
Meanwhile, till 8.30 pm today, 78 new patients were detected Coronavirus positive in Pune Municipal Corporation (PMC) areas taking the total tally to 1217 out which 75 patients have died, while 176 have been cured and discharged.
According to PMC, today 78 new patients were detected while 11 patients got discharged from hospitals after being cured. Three patients died today during treatment. There are currently 966 active patients in various hospitals. There are 49 critical patients. Everyday samples of about 650 persons are being tested in Pune. Till now 7675 people have been tested in Pune and 6,558 of them have tested negative.
The patients who died today included a 64-years-old female from Ghorpadigaon. She was symptomatic since April 18 and was admitted to Sassoon General Hospital April 23. Her report came COVID positive on April 24. Doctors said that she also suffered from hypertension and diabetes. She died around 9.30 pm yesterday.
Another 48-year-old from Parvati Darshan died around midnight. She was symptomatic since April 16 and was admitted to Sassoon hospital on April 18 and she was detected positive on the same day. She also suffered diabetes, hypertension, Ischaemic Heart disease, obesity, acute kidney injury. A 38-years-old man from Kondhwa died around 10 am today. He had symptoms since April 19 and was admitted in Sassoon hospital on April 25. His comorbidities included diabetes Mellitus and acute kidney injury.
One 75-year-old man from Khadki also died during treatment today. There were 16 patients in Khadki out of which one has been cured, while 14 are still undergoing treatment. In Pune cantonment, out of 12 patients, one patient has died while five have been discharged.
With 11 new Coronavirus positive cases in areas in Pimpri Chinchwad Municipal Corporation (PCMC) today till 6.30 pm, the total tally has reached 96 now. According to health officials, out of 96 patients, 29 have been cured and discharged while four of them have died including one from Pune. There are still 63 active patients undergoing treatment in different hospitals. Many new patients are from Rupeenagar, Kalewadi, Pimprigaon and Moshi.
According to the Pune district health officer (DHO), till 7 pm today the tally of total patients reached 1348 in Pune district including 42 from Pune rural areas. 20 are from Haveli while 7 from Baramati urban besides 8 from Velhe, 2 from Shirur, 1 from Junnar, 1 from Mulshi, 2 from Bhor and 1 from Baramati rural.