About 29 lakhs COVID cases prevented due to lockdown : Central Government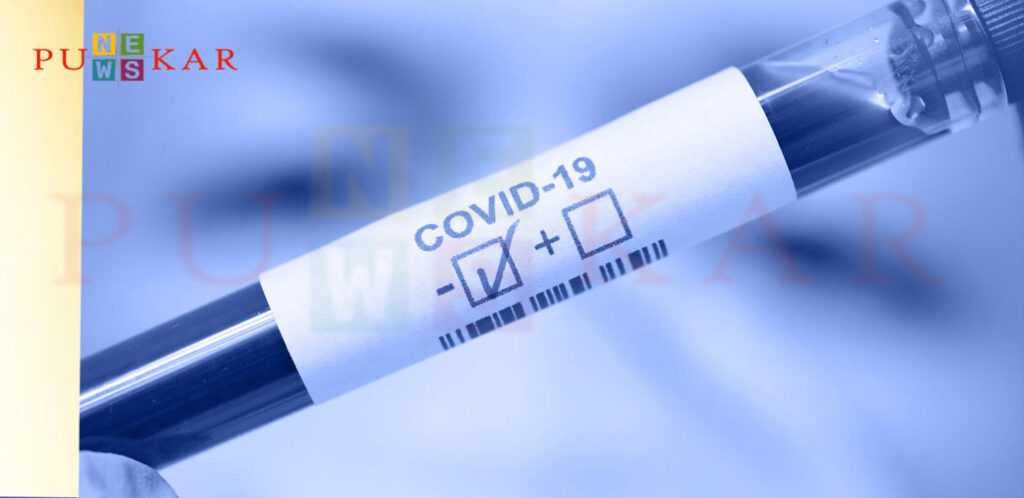 New Delhi/Mumbai, May 22, 2020
The number of COVID-19 patients who have recovered stands at 48,534, while 66,330 active cases exist in the country as on date. In the last 24 hours, 3,334 patients have been cured and the steadily improving recovery rate has gone up to 41% (approximately) now. Further, improvement has also been noted in case fatality, which was 3.135% as on May 19 and stands at 3.02% as on date. This has been informed by the Joint Secretary, Ministry of Health & Family Welfare,  Lav Agarwal, at the daily media briefing on the actions taken, preparedness and updates on COVID-19, held at National Media Centre, PIB New Delhi today. He said that keeping a focus on states and districts from where large number of cases have been reported, the Health Ministry is working together with states on containment and clinical management of cases.
Dr. V.K. Paul, Chairman, Empowered Group I and the National Task Force on COVID-19 stated that lockdown has been India's timely, graded, proactive and pre-emptive public health measure to fight the COVID-19 pandemic. Lockdown has been part and parcel of the overall strategy, along with physical distancing and complementary decision for mobilising state governments and people at large. This big decision to shut down for a finite period of time was taken to make sure that the transmission chain of virus is controlled and hammered to the extent possible and that time is gained to respond in upcoming times with much higher level of preparedness. This decision was implemented by the people of India very effectively, he further stated. The presentation given by the Chairman can be found here.
He also said, "No. of COVID-19 cases averted due to lockdown is in range of 14 – 29 lakh. No. of lives saved is in the range of 37,000 – 78,000. We are fully confident that lockdown, with full public cooperation, has reaped rich dividends. Lockdown has mostly achieved its purpose, but it cannot be continued for unlimited time; we need to behave in a manner which makes it difficult for coronavirus to spread. This is the way forward".
Presenting some graphical analysis about the effects of lockdown till May 15, Dr. Paul also briefed that:
Summary of various estimates made by independent experts show that around 20 lakh COVID-19 cases and 54,000 deaths have been averted due to the lockdown.
As on April 3, 22.6% more cases than the previous day was reported, after which, as a result of lockdown, rate of growth of cases declined and as on May 15, rate of growth came to 5.5%. Doubling time of cases which was 3.4 before the start of lockdown, has gone up to 13.5 days (as on May 15). Rate of deaths also declined after the effects of lockdown set-in which shows "a clear difference between pre-lockdown and post-lockdown situation".
The time the nation got for preparedness due to lockdown has been utilized very well to face the challenge and surmount it. The clinical experience gained during COVID-19 has given us confidence in patient management and in navigating the road ahead. Due to lockdown, we have been able to control infection, keep mortality low and prepare better.
In less than two months, health infrastructure has been ramped up. As a result, presently we have 1,093 COVID facilities, around 3.24 lakh hospital beds and 6.5 lakh beds in COVID Care Centres. Presently, we have a testing capacity of more than 1 lakh tests per day, 30 lakh PPEs have been given to states, 109 domestic manufacturers with 3 lakh per day domestic PPE manufacturing capacity have been enlisted. In order to prepare for a massive response, 56 lakh trainings have been imparted for COVID Warriors. Now seven companies are producing testing kits and vaccine development is going on after virus culturing works by ICMR. Guidelines on various aspects of COVID-19 management have been prepared expeditiously and scientifically.
Despite being a large nation, the spread of infection has remained confined to certain areas. Around 80% of active cases and more than 80% deaths are from just 5 states. The confinement of COVID-19 to certain areas has been due to the actions taken during lockdown and it also enables us to be more prepared for the future.
We have to be prepared for a long haul. Early care-seeking is very important. We have to beat the stigma and remember to use the Aarogya Setu App. We have to be very cautious because a relaxed attitude may lead to spread of the virus. We need to adopt practices such as wearing masks, maintaining Do Gaj Ki Doori, hygiene, protecting vulnerable, boost our immunity, which make it difficult for the virus to spread. This is not a battle, but a movement, a Jan Andolan which not just calls for awareness, but also a change in behaviour. Our biggest strength going forward will be our Sankalp which will be required to transform it into Siddhi. Our goal is to save lives, keep infection spread to the minimum.
Responding to a media query on the expected number of COVID-19 cases in the days ahead, the Chairman, Empowered Group I said: "Real growth trajectory of the novel coronavirus depends not only on the mathematics of the spread of infection, but also on the behaviour of community and society. How we respond cannot be put into a model / equation, we can only make some guesses. Hence it is difficult to predict. Some epidemiologists however, estimate high numbers as well. However, we have not done this estimate, what we have to say is that we will take required actions and control the infection to the maximum extent possible."
Praveen Srivastava, Secretary, Ministry of Statistics and Programme Implementation presented results of models by various experts, which estimate the impact of lockdown:
The Boston Consulting Group took two approaches based on analysis of reproduction rate of COVID-19. Their study shows that in absence of lockdown, there would have been 36 – 70 lakh cases more and lockdown has saved between 1.2 lakh to 2.1 lakh lives.
Public Health Foundation of India analysis shows 78,183 deaths have been averted because of a timely lockdown.
Analysis by two independent economists shows that 23 lakh cases and around 68,000 deaths have been averted by lockdown.
Study by independent experts, including retired scientists, shows that 15.9 lakh cases and 51,000 deaths have been averted.
The Ministry of Statistics and Programme Implementation and Indian Statistical Institute have estimated that around 20 lakh cases and 53,773 deaths have been averted.
Stating that the challenge in modelling COVID-19 has been that there is no parallel here, Srivastava commented that the number of cases and deaths that have been averted are well within the estimates of different models by independent researchers. Lockdown with full cooperation of the public has paid its dividends, he said.
Dr. Raman Gangakhedkar of ICMR briefed that 27,55,714 COVID-19 tests have been done till 1 p.m. today. Today has been the 4th day when more than 1 lakh tests have been done carried out within a span of 24 hours, he said. While, 85,542 of these tests were done in 401 Government labs; 18,287 tests were performed in 178 private labs, he further informed.