Aditya Birla Hospital Medical Staff does an emergency delivery at Pune Railway Station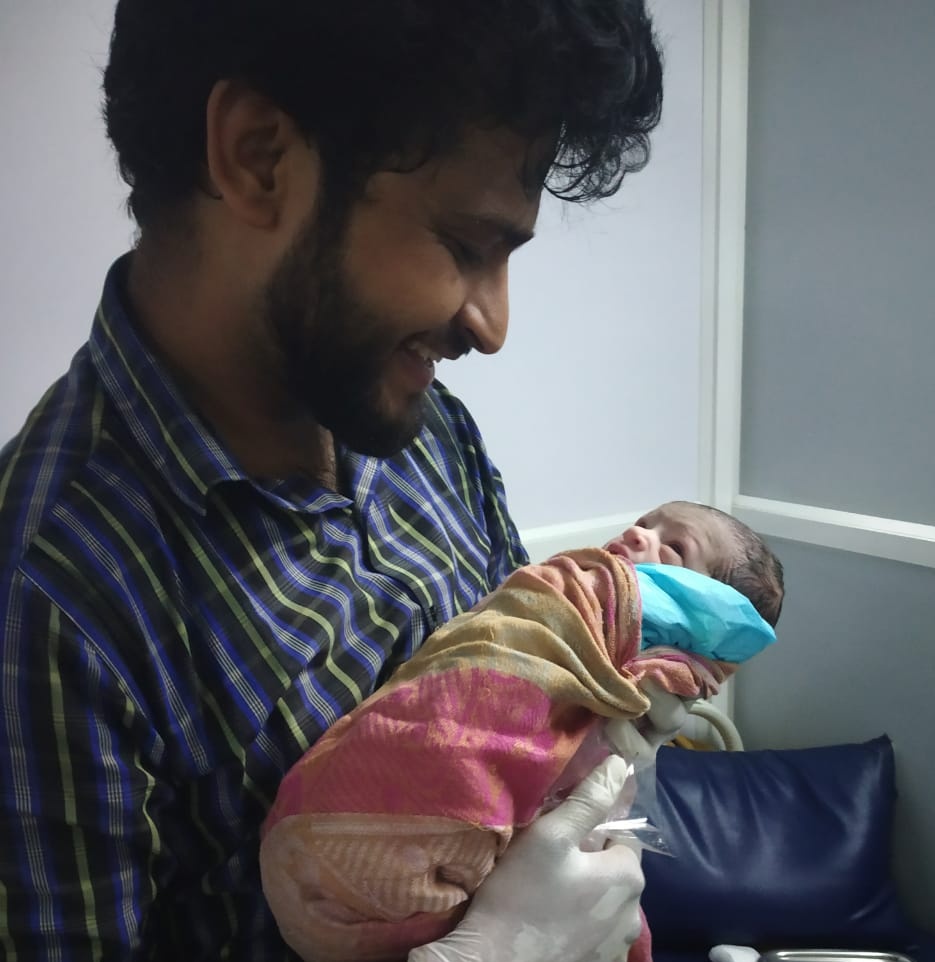 Pune : Nine months pregnant, 25 years old Mrs. Sita Begi, wife of Moti Lal was travelling with her husband from Bangalore to Ahmedabad in Renigunta Express. Around 9.15 pm on Saturday, Railway Commercial office A.T. Gangwani received a complaint of a lady going through severe labour pain. He immediately rushed the patient to Aditya Birla Free Medical Unit at Pune station. Dr. Prasad Sawant assisted by BVG Dr. Jayashree Alkunte attended this emergency at medical unit and successfully conducted the delivery.
The medical staff of Aditya Birla Hospital stabilized both the baby and the mother and ensured they were both normal. Proper examination of mother and baby was done. Baby was normal and cried immediately after birth and weighed 2.8kg. The patient along with new born baby boy was shifted to Sasson hospital for further treatment", shared Dr. Prasad Sawant, Aditya Birla Hospital.
"We are very proud of our medical staff who are always available at the Pune Station to handle such emergency cases. The support which we received from Railway staff and Railway Police was also outstanding. I am happy both the mother and the baby are fine", shared Ms. Rekha Dubey, CEO, Aditya Birla Memorial Hospital.
"We started with Free Medical Care Unit with Central Railway Pune Division in April 2018 to provide the free of cost medical services to passengers round the clock. Since its inception the centre has attended and treated 5304 patients, handled 118 emergency and critical cases and has attended 320 patients in running trains. Our staff is doing great work with co- operation and support from railway Staff", she further added.