Ankit D Souza – first actor from Andamans to make it to the entertainment industry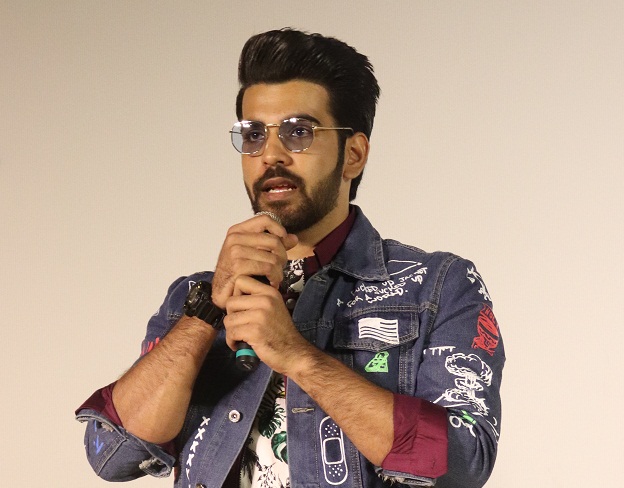 Mumbai: Bollywood also lovingly known as the silver screen is the dream of millions of people across cities and villages in India. There are few who are blessed to get that opportunity without struggle and there are many who have to struggle hard to make this dream a reality.
Actors from various parts of India have contributed to Bollywood, but For Ankit D'Souza who recently debuted with the music video "Neel Samandar", he is the first actor from Andaman who got a chance in Bollywood because of his tireless zeal, struggle and obviously talent that attracted the experienced eyes of National Award Winner Director Mr. Pradeep Sarkar.
Neel Samandar has reputed names like Richa Chadda as the female lead, Meet Bros as the Composers and Benny Dayal and Prakriti Kakar having lend their voices. Stalwarts like Pradeep Sarkar and Swanand Kirkire have directed and written the the same respectively. The music video marks debut of Isha.S.Kumar and Rahul Bagga as producers and this is their maiden project under the banner of Dancing Shadows Productions. It is a musical drama that has a pinch of action and thrill to it and the project has already become a success with more than million views.
On his excitement of working on the music video, Ankit  said " I had no connections in the hindi film industry and had to constantly struggle to find a place in the industry. My landing up with this project is a dream come true especially when you get a chance to start your career with a marvel name like Pradeep Sarkar. When our crew of 250 people arrived on the islands, people were so fascinated and thought a big movie was being shot, infact there are some 100 locals also, who became part of our video as dancers".
On his experience working with Ankit, Pradeep Sarkar said "We were for the first time shooting the entire video in Andamans and it required that conviction in the eyes for the male lead. Ankit being born and brought up in Andamans was very familiar and comfortable to the place and when I met him the first time, I instantly felt that he had the potential to do justice to the character."
On his experience working with Ankit, Producer  Rahul Bagaa said ,"We met many actors before zeroing down on Ankit. Being an actor myself and with my experience in theatre I wanted someone who could make the character come alive onscreen and the success of Neel Samandar has clearly made our decision right."
On her experience working with Ankit, Producer Isha Kumar said,"Richa Chadda is a beautiful and a very talented actor who we had in mind since the inception of the subject, but we wanted an equally strong male lead to look convincing opposite Richa and Ankit fit the bill perfectly."