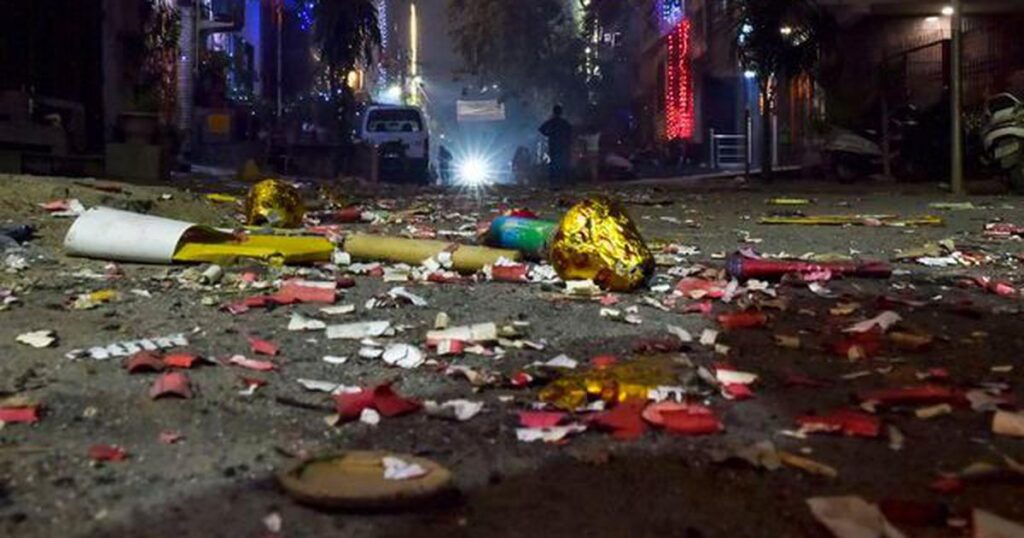 Manasi Saraf Joshi
Pune, November 11, 2020: As the national capital Delhi's air quality worsened and as Pune is one of the seven cities in the state to have ban on the use of fire crackers in public places, Pune-based Indian Institute of Tropical Meteorology (IITM) scientist (E) Sachin Ghude has advised that people should not step out of the house in early morning and late at night.
Although, the air quality in Pune according to SAFAR remains in moderate category, the bursting of the fire crackers, temperature falling might worsen the city's air quality. Ghude while issuing the advisory for Puneites said, "the old reports during Diwali have shown that the air quality worsens on next day of Diwali."
He said, "the air quality depends on the metrological table which means how are the wind blowing, whether they are blowing in the lower levels, temperature and other factors. Generally, on the next day of Diwali, due to bursting of the crackers, the smoke sometimes hovers over the city which may create breathing problems for those who already have problems."
He also said though the moderate air quality is acceptable, it has health concerns. Thus, he advises that people should avoid going for morning walk on the next day of Diwali and should not step out even in the night after 8.30pm.
Analysis for Delhi
SAFAR has started giving short range forecast for New Delhi.
Forecast for Pune city
Pollutants Today Advisory Tomorrow's Forecast Advisory After 3 day Advisory
PM10 (µgm-3) 285 Poor 256 Poor 342 Poor
PM2.5 (µgm-3) 154 Very Poor 138 Very Poor 185 Very Poor
Forecast: For three cities
Mumbai, Pune and Ahmedabad : The air quality of Pune is in the Moderate category. Mumbai and Ahmedabad are in the Poor category. Pune AQI is likely to stay in the Moderate for the next three days. Mumbai and Ahmedabad AQI are forecasted to stay in the Poor category for the next three days.