Bachchan Pandey Shooting: Team Arrives at Jaisalmer, Shooting to Commence Very Soon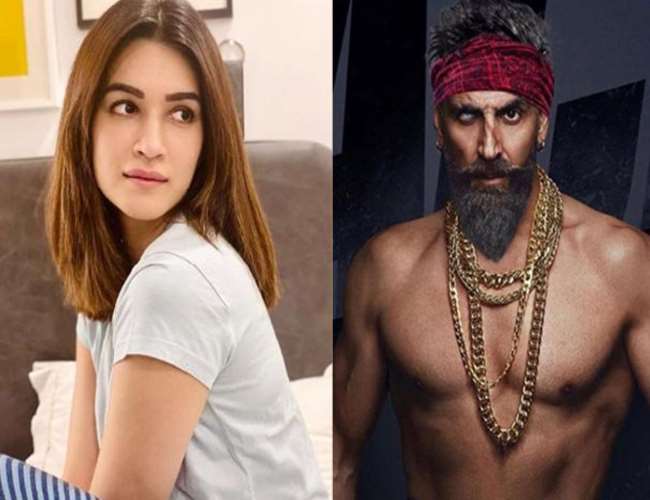 Friyana Munshi
Jaisalmer, January 3, 2021: Kriti Sanon along with the entire cast and crew of 'Bachchan Pandey' arrive at Jaisalmer. The shooting of the film will begin very soon. Earlier Arshad Warsi, Prateek Babbar, Producer Sajid Nadiadwala, and his family were seen at the Mumbai Airport. The crew has shared a picture together from the plane. They look very happy in the said picture shared.
While sharing the picture, Warda tweeted, "Get Set & here we go! Super pumped as we are off to Jaisalmer for Sajid Nadiadwala's Bachchan Pandey with the entire cast and crew. This one's going to be a Fun and Crazy ride." Although Akshay Kumar is nowhere to be seen in the picture he will be arriving at the film set soon. Warda, further addressing this said, "Akshay Kumar AKA 'Bachchan Pandey' You were missed."
Akshay Kumar will very soon start shooting for the film. The film was set to release in 2020 but due to Coronavirus its shooting had to be halted. In this film, Akshay Kumar is going to play the role of a gangster who wants to become an actor, while Kriti Sanon, will be playing the role of a journalist who wants to become a director. The film is directed by Farhad Samji.
Earlier this Saturday, Akshay Kumar shared a picture of a frog. In the picture, the frog is seen sitting inside an electric socket. Sharing the photo, Akshay Kumar wrote, "I just wanted to charge my phone here but I feel like I will have to do it somewhere else. This place is already occupied." Some fans and followers have reacted to this post. A fan shared a video of Bear Grylls eating frogs and wrote "Bear Grylls' breakfast".