Bahubali 2 dubbed in Russian, Ambassador to India shares clip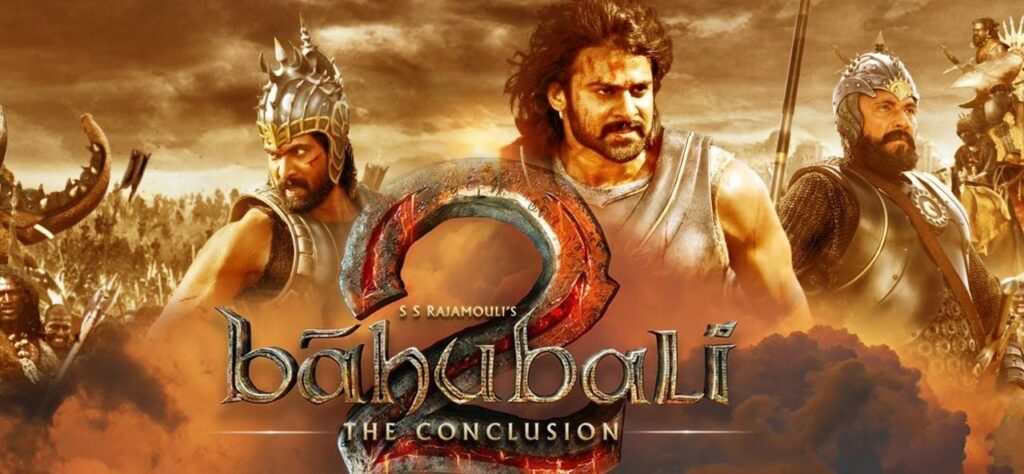 Mehab Qureshi
Pune, May 29,2020: One of the highest-grossing Indian film, Baahubali 2- The Conclusion, was released in Russia. The impact of Bahubali 2's threat on Russian television was also seen in social media. The video of the dubbed film in the Russian language has spread over the Internet.
Originally made in Telugu, Prabhas played Bahubali, Anushka Shetty as Devasena, Ramya Krishnan as Shivgami Devi, and Rana Daggubati as Bhallal Dev. Its first part 'Bahubali – The Beginning' was released in 2015, after which people became quite curious about the second part.
Furthermore, if we talk about the popularity of Indian cinema in Russia, then Indian cinema has been liked a lot. Actors like Raj Kapoor and Mithun Chakraborty have a large fan following in Russia.
Moreover, this information and video were posted on May 28 from the Twitter handle of Russia's Embassy in India. The tweet reads, "Indian cinema gains popularity in Russia. Look what Russian TV is broadcasting right now: the Baahubali with Russian voiceover!"
In the video clip, the scene of Bahubali is shown when Devasena cuts off the fingers of the molester while going to the temple. The case is presented in the court of Rajmata Shivgami Devi, where Amarendra Bahubali beheads molester Sethupati, justifying Devasena's action.
However, dialogues of these characters have been dubbed in Russian. This video clip has won the hearts of people on the Internet. Some people also raised interesting questions, which were also answered by the Russian Embassy. A Twitter user asked how the songs would be shown in Russian? It was said in response that only subtitles are written on songs.
Another user Ajae asked 'What do you call for mama (maternal uncle ) in Russian? That is the character of Kattapa..' And the embassy replied
People are also looking at linking it to close ties with Russia and India. "Baahubali and kattappa is like Russia and India, no one can separate them even death. It's the epic Telugu (Gem)… Longlive #RussiaandIndia friendship…..", tweeted Sruthin Reddy.