Bank of Maharashtra ranked first under 'Top Improvers' Category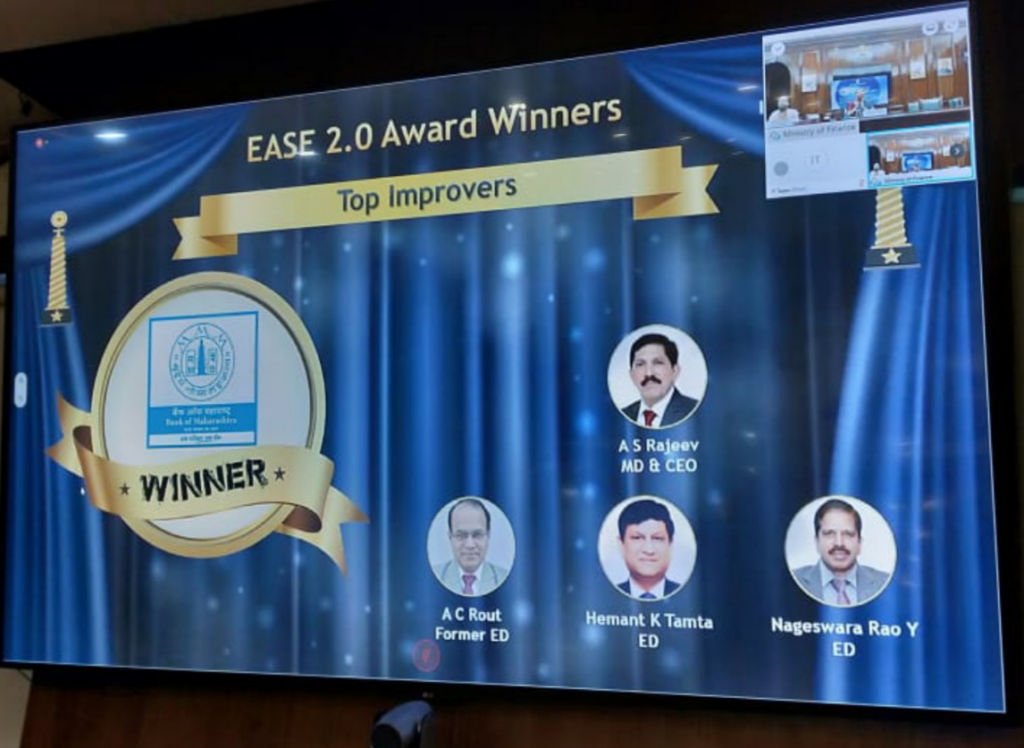 Pune, 09th September, 2020: Bank of Maharashtra (BoM), a premier public sector bank in the country has been ranked WINNER (1st Position) under 'Top Improvers' category among all PSBs at the glittering function of 'EASE 2.0 Award Winners' organised by Indian Banks' Association in the august presence of the Hon'ble Finance Minister of India, Smt. Nirmala Sitharaman and Debasish Panda, Secretary, Department of Financial Services through video conference on 9th September, 2020. This is a rare honour and reflection of the team efforts of all Bank employees. EASE stands for Enhanced Access & Service Excellence.
It is remarkable to note that Bank of Maharashtra had ranked second in the 'Front-Runners in Top Improvers' category during 'UNVEILING OF EASE 3.0' function on 26th Feb., 2020. In addition, BoM had also received EASE award for the year 2018 on the basis of performance.
Follow Punekar News: