Bhosari: Human Bones, Skull Found In Balaji Nagar Area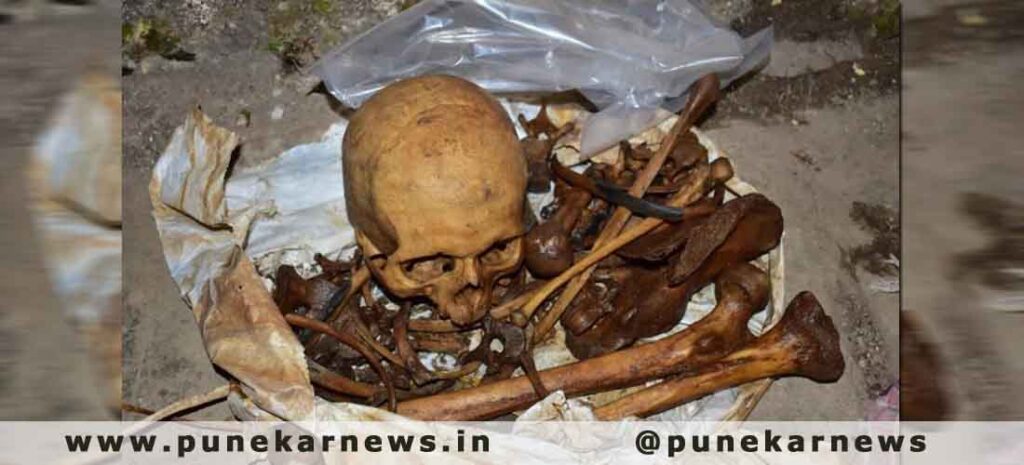 Pimpri Chinchwad, November 17, 2020: In a disturbing incident, two boys have found remains of some bones including a human skull, at Balaji Nagar's Nala.
MIDC Bhosari police station officials have started conducting a search operation to find any other clue for the same. "Bones of some parts of the human body have been found at Balaji Nagar in Bhosari. It includes a human skull and other parts. Two boys were fishing and they found these bones and skulls in a plastic bag on Monday evening near Sulabh Shauchalay. The incident is under investigation, and the bones have been sent for examination. After that, appropriate further action will be taken," said senior police inspector Gaware.
Police officials suspect that the bones were brought from outside and dumped there, and other bones are being searched. Local residents have also joined hands with police officials to assist in the investigation.