BJP doing insult to Hinduism and Lord Ram : Shashi Tharoor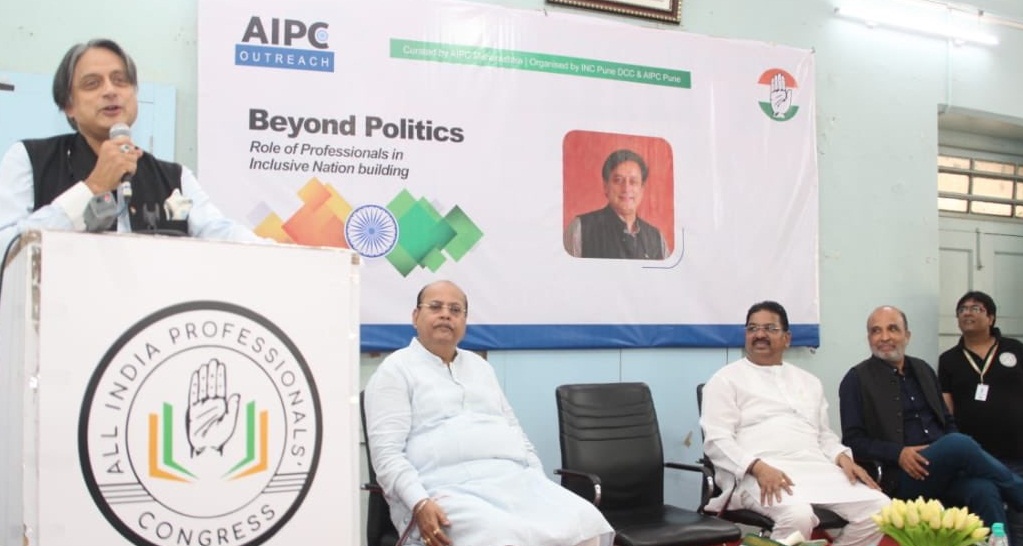 Pune (Maharashtra), September 22, 2019 : Senior Congress leader Shashi Tharoon on Sunday said that the BJP's idea of Hinduism does not have any connection with Hinduism as it is their political ideology. He further said that they are doing insult to Hinduism and Lord Ram, for their support to mob lynching.
He was speaking at a session organised by the All India Professional Congress at Congress Bhavan in Shivajinagar, Pune.
On Prime Minister Narendra, he told reporters that PM Modi deserves respect when he visits foreign countries as India's representative, but when he is in the country, people have the right to question him.
When asked about many leaders deserting Congress, the MP from Thiruvananthapuram, Kerala, said,"Though some party leaders are crossing over to BJP, the Congress has no cause for concern. Those who want to go, can go freely. Congress has no shortage of candidates. The party has competent workers and candidates."
"Sonia Gandhi is steadfastly holding the Congress presidency and we will be able to contest elections in Maharashtra and Haryana under her leadership", he said.
Tharoor further added, "There are some elements and values of the Congress and the workers who are bound to it will stay with the party even during difficult times. The ones changing the party have no commitment, Congress gave them opportunity and strength. They grew up on it. They are now looking for opportunities in the other party. There is no reason for the Congress to panic, the Congress has no shortage of candidates. The number of aspirants in Pune and Mumbai is large and it is the same elsewhere in the country. "
On Hindi row, Tharoor said he was in favour of a three-language formula.