CBI plans to open Cyber Crime Investigation Branch in Mumbai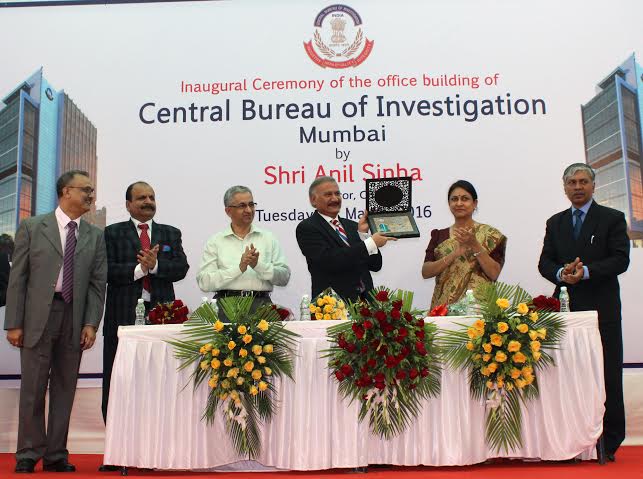 The Central Bureau of Investigation, CBI is contemplating to open a cyber crime investigation branch in Mumbai and is in talks with the State Government to work out the modalities.  Speaking to media persons after inaugurating the new CBI Building at Bandra- Kurla Complex in Mumbai today, Director CBI, Mr. Anil Sinha said the economic offences and cyber crimes were on the increase,  and Mumbai being the commercial and financial capital of India was an appropriate place to have a cyber investigation facility. "CBI has investigated over 20 cyber related cases, but presently the facility is centralized in New Delhi.  We are in talks with the State Government and the Maharashtra Police to work out the nitty gritties" he added.
Mr. Anil Sinha said, though CBI started as an Anti-Corruption Agency, its scope has increased over the last few decades to economic offences, serious frauds and sensational cases under the IPC.  "CBI is now a federal investigative agency which can investigate most of the offences which affect public life in general and which have a direct bearing on the quality of life of the common man", he added.
CBI Director further said that corruption flourishes due to three factors – Opportunities, Social Acceptance and Freedom from Risks.   "It is the duty of the Vigilance set up to reduce the opportunities.  It is the duty of the citizens to complain, inform and be intolerant of corruption; and it is the duty of investigative agencies like CBI and State ACB to effectively detect and prosecute the corrupt to instill fear in them", he said.
Mr. Sinha also called for expanding the definition of corruption. He said "we must define what a corrupt practice is by pushing the envelope of enforcement.  We must encourage and generate discussion in public and civil society forums on the need for expanding the definition of what should be considered as a corrupt practice.  This can be done only by taking up more and more challenging cases in hitherto grey areas"
The Director further said that the new office building will not only provide CBI officials with a convenient ambience but also encourage them to achieve higher efficiency.  He urged the officers to work harder to give better services and be more responsive to the complainants and informants. Witnesses should feel safe and be protected, he added.  He expressed hope that the new  13 storey Green Building, built at a cost of Rs 103 crores  would facilitate better coordination among the branches of CBI.
The function was attended by senior officers of Maharashtra Government, Additional Director, CBI and other officials of CBI.