City MP takes lead for the safety of pedestrians on metro route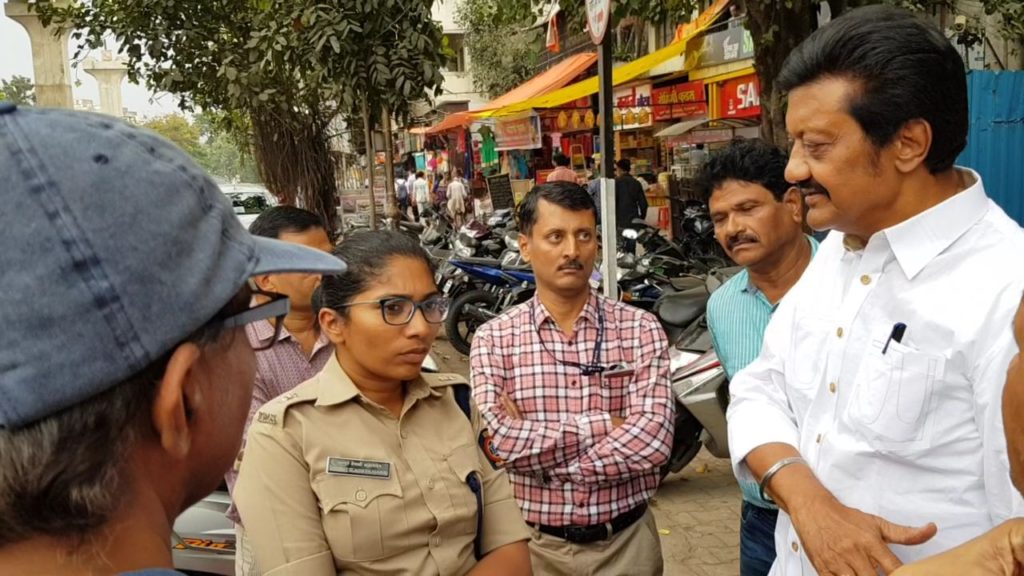 Pune, October 29: City MP Anil Shirole has taken a step forward for the safety of pedestrians on the under construction metro route.
He surveyed the Karve Road – Vanaz route yesterday where Metro work is in full swing.
This survey was primarily done to check the obstructions on footpaths like illegal parking, condition of footpaths and others.
Shirole was accompanied by Aniruddha Pawaskar – Head of Road Department of PMC, Tejaswi Satpute – DCP Traffic, Ramnath Subramanium – Executive Director Maha Metro and Prashant Inamdar from the NGO Pedestrians First.
During this meeting it was decided that all the obstructions on footpaths along this route would be removed and distinguished pathways for pedestrians would be made within a month's time.