Coronavirus: 54,735 New Coronavirus Cases, 853 Deaths in Past 24 Hours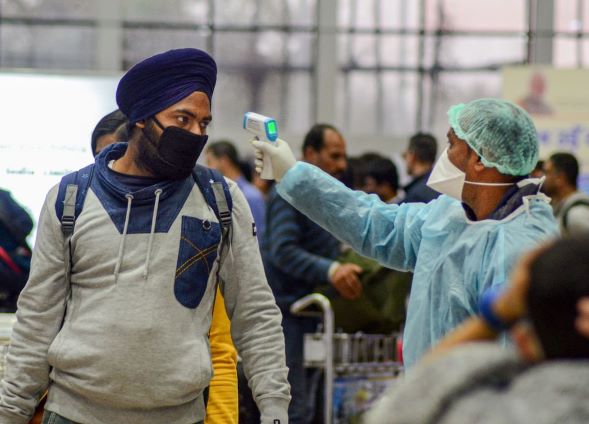 New Delhi, 2 Aug,2020 : Coronavirus cases are increasing rapidly in India. The total number of cases in the country has reached to more than 17 lakhs and more than 37 thousand people have died. According to the latest data released by the Ministry of Health, in the last 24 hours, more than 54 thousand cases of corona have been reported and 853 people have died. During this, four lakh 63 thousand 172 sample tests were conducted. More than 50 thousand cases of corona have been reported for the fourth consecutive day.
According to the Union Health Ministry, the number of Coronavirus positive patients has reached 1,750,723 across the country. Out of this, 1,145,629 have been cured and discharged from hospitals while 37,364 people have died and one patient has migrated out of the country. There are still 567,730 active patients undergoing treatment in hospitals across the country. Till date, one crore 98 lakh 21 thousand 831 sample tests have been done. The recovery rate is 65.44 percent and the death rate is 2.13 percent.
Highest cases in Maharashtra
Maharashtra has reported the highest number of coronavirus cases in the country. Across Maharashtra, 9601 fresh COVID19 cases were reported yesterday while 10,725 people got discharged from hospitals yesterday. Also, 322 deaths have been reported in the state yesterday. The total number of positive cases is now 4,31,719 including 2,66,883 discharged and 15,316 deaths. There are 1,49,214 active cases. The recovery rate in Maharashtra is 60.82 % now.