DFA Mumbai enter semifinals after penalty shootout win against Gorkha FC Nanded at the CMS Champions Cup 2023 11-a-side state level football tournament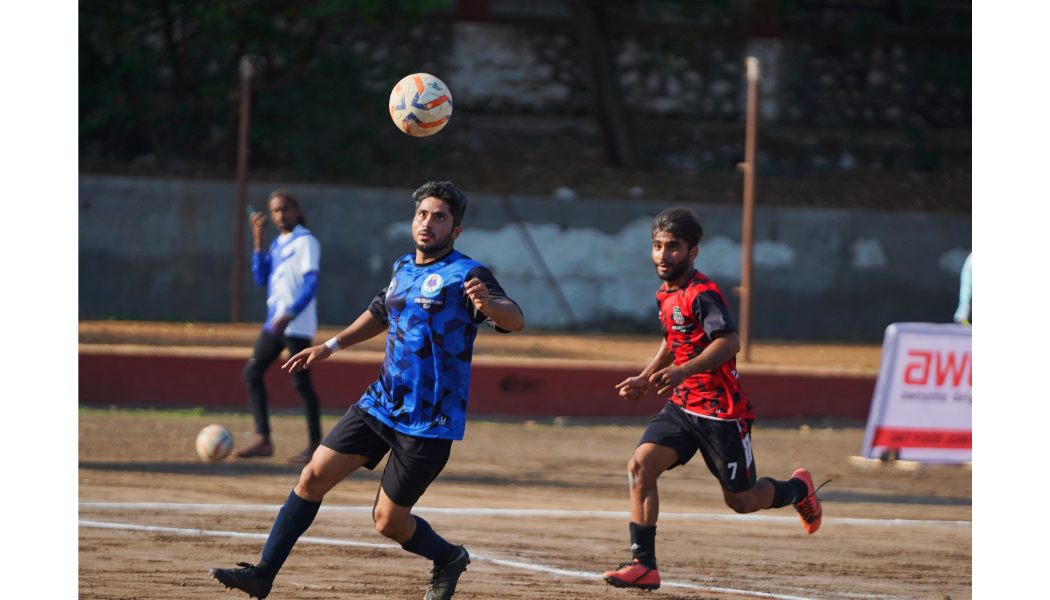 25 May, Nigdi: DFA Mumbai edged Gorkha FC Nanded in a penalty shootout to enter the semi-finals of at the CMS Champions Cup 2023 11-a-side state level football tournament which is being organized by CMS (Chinchwad Malayalee Samajam) and CMS Falcons Football Club and played at Madan Lal Dhingra stadium in Nigdi on Thursday. The event is co-sponsored by Friends Club of Pradhikaran (FCOP) and supported by Raju Misal.
After a goalless first half, the game came to life in the second as both teams scored late goals, Asad Sayyed for DFA Mumbai and Abdalla Ali for Gorkha FC Nanded, to end the match 1-1 at full time. In the resulting tie breaker, it was DFA Mumbai who kept their cool to progress to the last four.
On Wednesday evening, Amar FC prevailed 3-0 against Milan Boys Beed in a feisty second round clash which saw the latter receive 3 red cards in the second half for violent conduct. CMS Falcons A and JJ United failed to find the net in regulation time before a dramatic penalty shootout which saw 6 players miss their spot kicks ended in the Falcons' favour.
Results (Quarter-finals):
DFA Mumbai 1 (Asad Sayyed 62′) drew with Gorkha FC Nanded 1 (Abdalla Ali 64′); DFA Mumbai advance 4-2 via penalty shootout.
DFA Mumbai: Rohan scored, Ashraf scored, Ibrahim scored, Asad missed, Mubarak scored.
Gorkha FC Nanded: Akash scored, Aadesh missed, Yash scored, Shahid missed.
(Round 2): Amar FC 3 (Vivan Dey 25′, Varun Lad 42′, Gaurav Swaminathan 59′) beat Milan Boys Beed 0; CMS Falcons A 0 drew with JJ United 0, CMS Falcons A advance 3-2 via sudden death in penalty shootout.
CMS Falcons: Anup Nair scored, Sahil Bhokare scored, Abhishek Bochare missed, Ashley Das missed, Shibu Sunny missed, Vicky Rajput scored.
JJ United: Ritish scored, Tanmay scored, Sandy missed, Neeraj missed, Akshay Kamble missed, Kaushal missed.