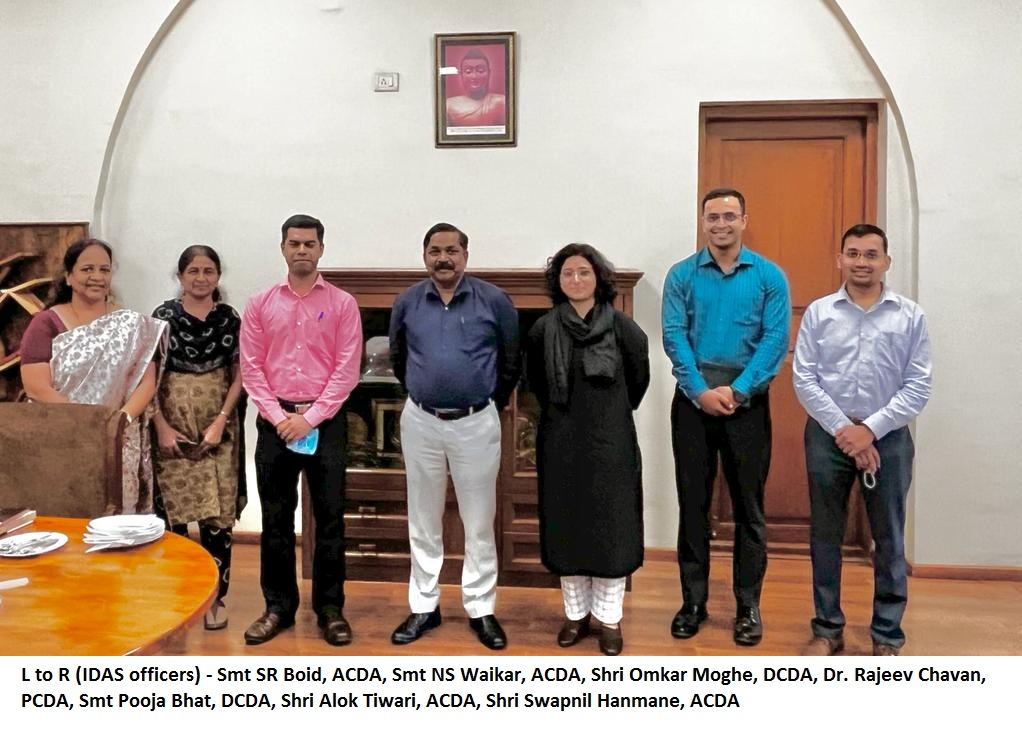 Pune, 26th July 2022: Dr. Rajeev Chavan, IDAS, ndc has  taken over as PCDA (SC) Pune on  22/07/2022.  He is an IDAS Officer of 1991 batch and joined the Defence Accounts Service in October 1992.  He has done his medical graduation from Sant Tukdoji Maharaj University, Nagpur in 1985. He is a law graduate from Rani Durgawati University, Jabalpur.
He has got varied and vast experience in dealing with financial matters, Auditing, Accounting, Pay related issues and Personnel managerial experience during his professional career and Official life. He held the prestigious post of  Director in Ministry of Social Justice and Empowerment of Delhi w.e.f. 04/08/2008 to 18/06/2010 wherein he looked after all the important portfolios of Administration, Establishment, Official Language, NGO and Commission like NSCC, Eleven National Institutes & both Foundations of Dr. Ambedkar and Jagjivan Ram. Thereafter he handled the charge of CFA in (FYS) Ambajhari a most important and prized scalp of Dept of Defence Production coming under the ambit of OFB, Kolkata.  He has also held the charge of IFA in (Capital-AF) Delhi, IFA (Capital – Navy) Delhi. Besides above, he also has a vast experience of working in various Ordnance and Vehicle Factories, Regional and Functional Controllers Office in various capacities.  He was CFA (FYS) in Kirkee Group of Ordnance Factories as its head.  His last posting was PCDA (Officers) Pune prior to this he held the coveted mantle of PCDA (SEC) Jaipur, Rajasthan.  He was Student Officer of the 58th (Fifty Eight) National Defence College (ndc), New Delhi and has completed course in November 2018.
The Office of PCDA(SC) Pune is responsible for making Audit, Payment and Accounting of all Indian Armed Forces installations located in Maharashtra, Gujarat and Western Rajasthan.  It is the biggest Command and deals with 2.7 IRLAs and is the mother of all Commands.  It tackles with and make payment of supplier bills worth more than 5.7 lakhs.  Almost one third (3 lakhs) of INDIAN Army Soldiers receive their payments and arrears through Eight Pay and Account Offices working under the close supervision and coordination of PCDA(SC) Pune. This office also renders Financial Advice and assistance to co-located Military Units for judicious spending of the grant funds assigned in an economical, judicious, justifiable manner.
*********