East West Seed showcases benefits of vegetable farming at a live demo plot at Krushik, a mega farmer meet at Baramati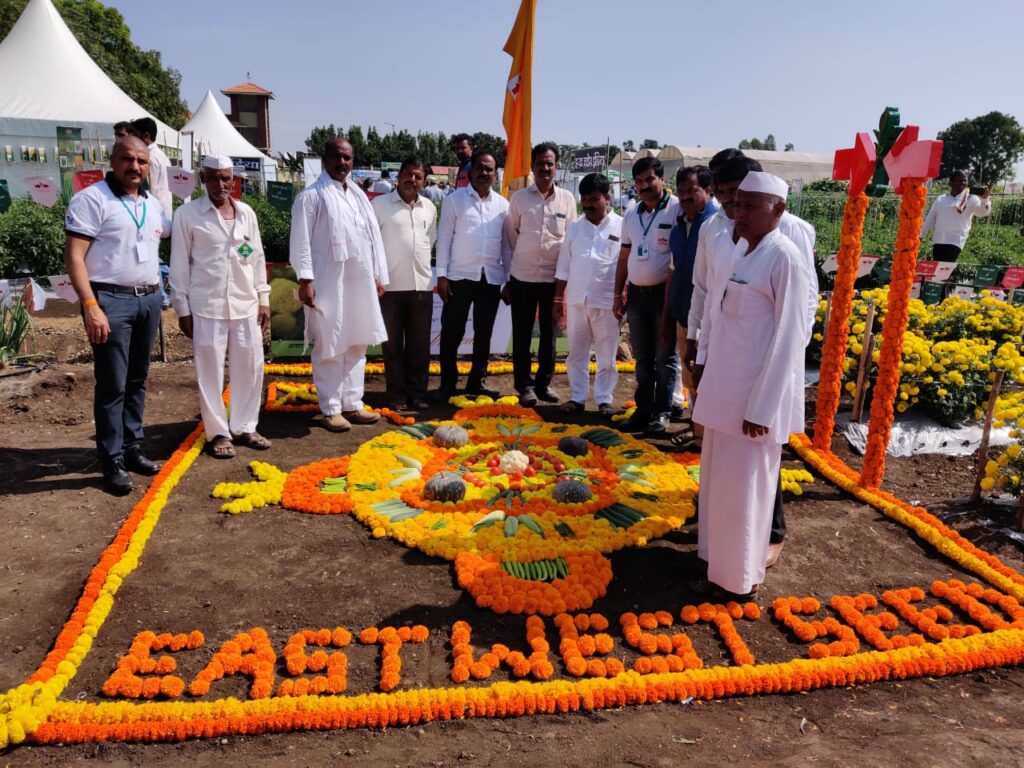 Baramati, January 17, 2020: East-West Seed India, a leader in vegetable seeds market highlighted the benefits of Vegetable Farming by creating an exclusive, live half acre demo plot that showcased 9 vegetable crops and 39 varieties through its 'Knowledge Transfer' initiative at the 5th edition of Krushik, Live Demos and Agri Expo 2020 from 16th – 19th January 2020 at KVK Instructional Farm, Baramati, Pune.
The 2020 edition of 'KRUSHIK' showcased an extensive profile of exhibitors from the entire value chain of the agricultural sector: farming, processing, preserving, quality management, distribution, banking and Insurance services from all over the country participating in this 4-day Exhibition spread over 110 acres.
As a part of the activity, East West Seeds India team trained the farmers about 'profitability' of vegetable farming along with Good Agricultural Practices and Integrated Farming Systems that are aimed to increase the income of smallholder farmers.
Speaking on the occasion, Dilip Rajan, Managing Director of East West Seed India said "Our mission is to improve the livelihood of smallholder vegetable farmers. East West Seed India started the Knowledge Transfer initiative in 2016. We are currently serving farmers across 5 states – Orissa, Maharashtra, Karnataka, Gujarat and Madhya Pradesh. In 2020, we aim to train about 35000 farmers. Furthermore, we are also planning to expand to Assam, West Bengal, Bihar and Uttarakhand. Krushik Mela is a great opportunity for us to demonstrate the inherent benefits of Vegetable farming."
An important part of the training was creating awareness on cropping pattern , cropping sequence methods to maximise productivity through improved agronomic practices (drip irrigation, mulching, staking, net-house, phytosanitation, plant health), sharing of on-field knowledge and skills (better skills for better yield, on-spot visits, training farmers, field apps and crop guides) and alternative crops to support sustainable vegetable growing practices.
About East West Seed India:
East West Seed, India, is on a robust growth path. With a strong focus on quality and innovation, East West Seed India has eight R&D stations across the country and has helped more than 10,000 smallholder vegetable farmers by providing knowledge on better farming practices in high-quality vegetable seeds. Our range includes varieties such as Cucurbits, Solanaceae, Alliums, Brassicas, Legumes and others.
East West Seed has again been ranked #1 in the Global Access to Seed Index for 2019 by an independent organization funded by the Bill and Melinda Gates Foundation, which again recognises our commitment and performance in providing the World's smallholder farmers access to quality seeds.