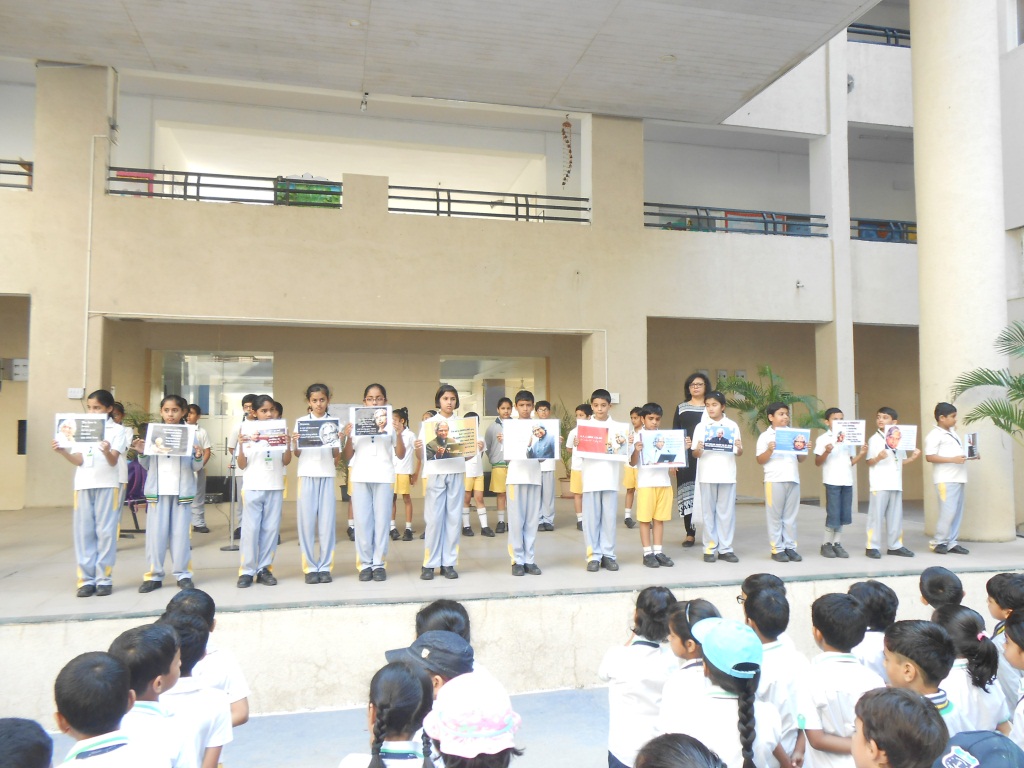 In addition to advising students not to carry school bags on October 15, the school had planned a slew of activities for the day.
To encourage students to learn from former President Dr. APJ Abdul Kalam's experiences, the school organized a special assembly for students from grade 1 to 5. Famous quotes of Dr. Kalam were read out and short stories on perseverance and hard work were shared with students. Students of grade 3 and 5 also enacted a skit on importance of reading books.
"Through Dr. Kalam's quotes and stories, we made our students realize the value of dreams and goals. By citing various stories and thoughts of Dr. Kalam, we helped students realize that working hard to achieve dreams is also essential," said Meera Sain, Prinicipal, EuroSchool, Undri.
As an in-class activity, students brought books gift-wrapped to exchange with their classmates.
The school also put a special board outside the school library, displaying famous quotes of Dr. Kalam, to promote his thoughts among students.