Fact Check: Khadki Corona Positive Autorickshaw Driver Has No Tablighi Jamaat Link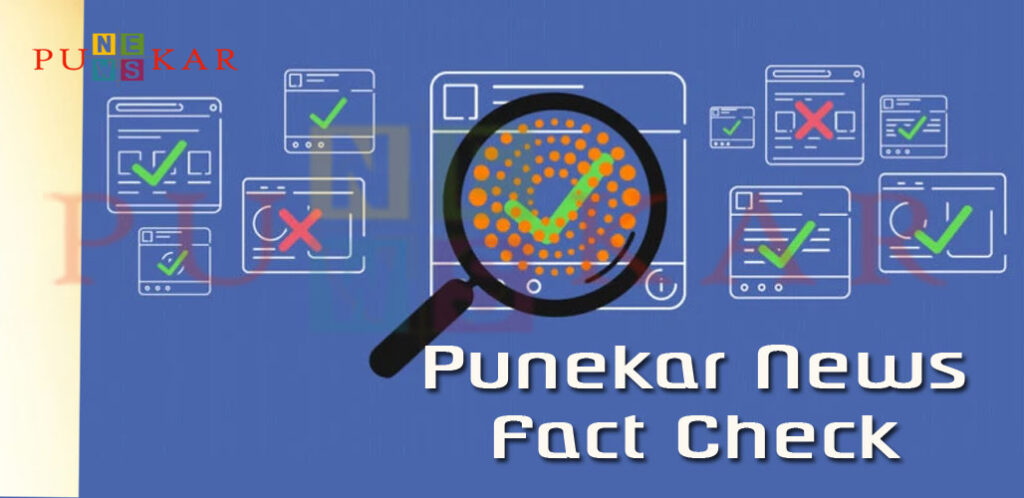 Sumit Singh
Khadki/Pune, April 6, 2020: PCMC Municipal Commissioner Shravan Hardikar told Punekarnews.in, "the patient has no travel history to Delhi as reported by Times of India (TOI) today. As per interaction with his family members, we have learnt that he has no Tablighi Jamaat (TJ) connection and he has not visited Delhi. As the patient is in ICU, we are not able to communicate with him."
DCP (Zone 4) Pankaj Deshmukh of Pune city police, under whose jurisdiction Khadki area comes, also denied any Tablighi Jamaat connection of the patient.
We have sent an email to TOI for their version and this report will be updated after getting their response.
92 doctors, nurses, other staffs quarantined
A day after 32-year-old autorickshaw driver from Khadki Bazaar tested for Coronavirus positive while being treated for accident injuries, 42 doctors, nurses and 50 other staffs of DY Patil Medical College and Hospital in Pimpri, have been quarantined.
According to the Pimpri-Chinchwad Municipal Corporation (PCMC) administration, the man had met with an accident and he was taken to medical college and hospital for treatment. The doctors performed emergency surgery and kept him under observation for four days before he started showing symptoms related to COVID19. He was shifted to PCMC run YCM Hospital in Pimpri and his swab was tested which came positive on April 4.
Autorickshaw driver's family quarantined
Khadki Cantonment Board CEO Pramod Kumar Singh said that 14 family members of the patient were also tested and their report has come negative. The family has been home quarantined.
"The state government doctor visited the premises and we sealed the building. The District Collector, state govt designated officers and doctors advised to follow containment plan. Accordingly, we sanitized the Khadki Bazaar area, and have started door to door survey for taking the contact history of corona positive family.
As per plan 3 km area need to be sealed and up to 5 km area is the buffer zone. Hence we started a survey in the core area which will be completed today. The remaining area survey will be done in the next 3 days.
Meanwhile, all elected member, police and state government doctor was in view to close the market minimum for 3 days except milk and medicine shop. Accordingly, there is a complete shutdown in Khadki Bazaar."