Fever not the main symptom in Indian COVID patients, says research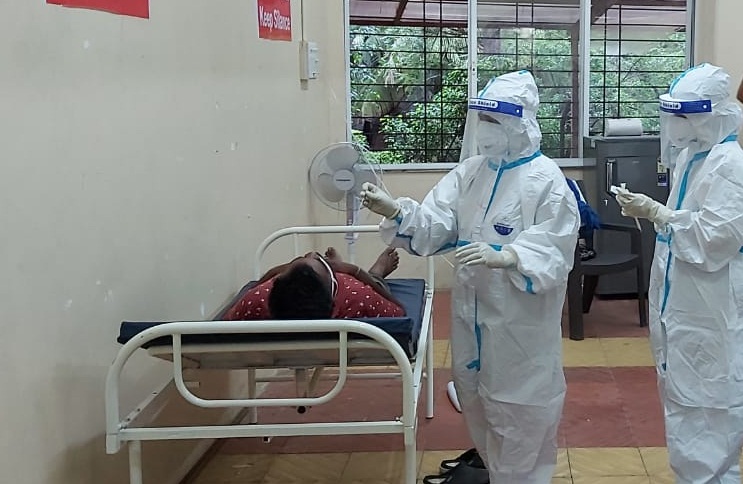 Rahul Kumar
New Delhi, 26 July 2020: Very less number of Indian Coronavirus disease (COVID19) patients have shown the symptoms of fever. Only 17 percent of the patients have shown fever the research conducted by the All India Institute of Medical Sciences (AIIMS), New Delhi. In the first phase, research was conducted on the patients who got admitted to AIIMS and now the report has been published in the Journal of Medical Research.
Researchers based on a study of 144 patients said that unlike the rest of the world, fever was not a predominant symptom in infected patients here. The initial symptoms of the virus and the symptoms during the course of treatment were related to respiratory problems. Researchers found that only 17 percent of the patients had fever. On the research findings, Dr Ranjit Guleria, Director of AIIMS, says, "We are finding something new about the symptoms of the virus over time. This infection was spreading in a more systematic manner than we anticipated."
144 Studies on North Indian Patients: The study was conducted on 144 patients admitted at AIIMS, Delhi from 23 March to 15 April from different cities of North India. The research team included 29 experts, including Dr Ranjit Guleria.
Fever in 17 percent of patients: Researchers found that only 17 percent of 144 patients had fever. Symptoms of corona such as respiratory problems, sore throat, and cough were seen in asymptomatic patients. 44% of these patients were asymptomatic, with no fever ever seen from hospitalization until treatment. On this basis, the researchers assess that at that time the coronavirus was infecting people without symptoms like a 'silent spreader'.
Initially infected patients had these symptoms: Researchers based on the symptoms of 144 patients said that most of the patients were young at that time. Most patients did not show signs of coronavirus disease. Coughing was the most common symptom in symptomatic patients while fever was in very few people. It took a long time for many patients to come negative for RTPCR examination. Also, during treatment, these patients had very less need for ICU.
Conclusion: Researchers concluded that since very few positive patients had fever, other physical symptoms of patients should be taken into consideration during further examination and treatment.
Infected at crowded places: Of the 144 patients included in the study, 134 were men including ten foreign nationals. The average age of these patients was 40 years. Researchers found that the infection occurred to these patients during a visit to states that were affected by the virus. Many patients got infected by coming in contact with an infected person in congested areas, airports and other public places. These patients also included a health worker and an administrative officer who became infected during work.