Goila Butter Chicken (GBC) Introduces its Culinary Excellence to Pune
Pune, 31st August 2023: Introducing the internationally acclaimed Indian food delivery sensation, Goila Butter Chicken (GBC), which has captivated taste buds around the world. Following its resounding success across India and overseas, GBC is thrilled to launch its latest delivery outlets in Pune, ready to enthrall the city's food enthusiasts with its smoky curries, naan bombs, kebabs, rolls, and more!
The man behind GBC is the renowned celebrity Masterchef Saransh Goila, whose passion and award-winning recipes have been a source of culinary joy for patrons spanning India and beyond.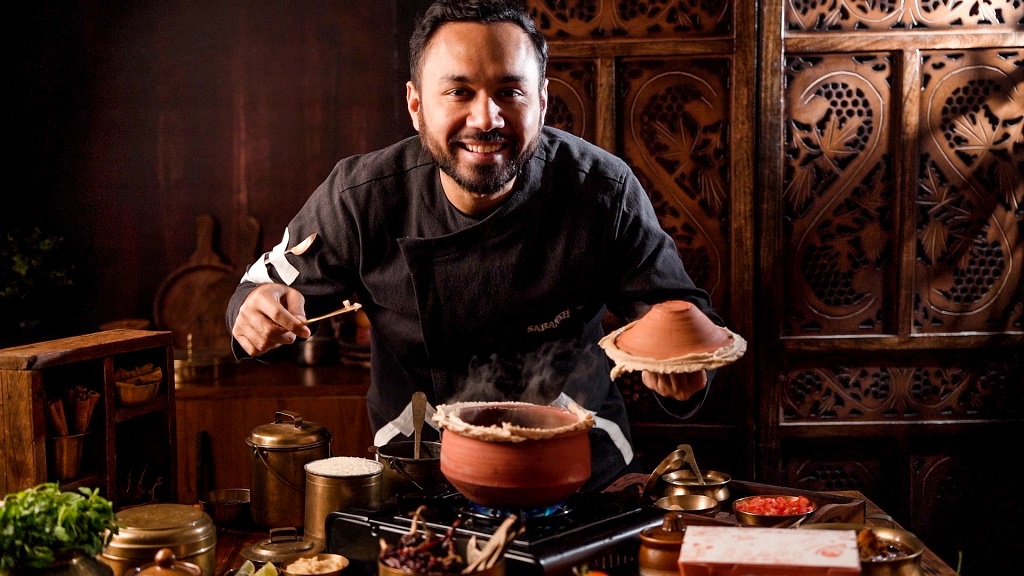 Unlike the regular Butter Chicken available in the market, GBC's version is a culinary masterpiece. Made with fresh tomatoes simmered over long hours and enriched with a unique coal-smoked butter, this extraordinary recipe caught the attention of the judges on MasterChef Australia, who hailed it as 'One of the most mind-blowing butter chickens in the world.'
GBC's menu boasts an array of vegetarian and non-vegetarian delights, from Goila Butter Paneer to Naan Bombs, Dhaba Style Chilli Chicken to Handi Chicken, Paneer Malai Tikka to Dal Makhani, Goila Chicken Kebab, and more.
A highlight of GBC's offerings is its range of Thalis, designed to provide patrons with a wholesome meal experience. These Thalis include a main course accompanied by Dal Makhani, Subzi, Rumali Roti, rice, salad, and an array of accompaniments.
Positioned as the premium North Indian/Mughlai cuisine, Goila Butter Chicken offers a variety of choices for both corporate and individual clientele, with over 70+ locations spanning the nation.
The much-celebrated Indian food delivery chain, Goila Butter Chicken (GBC), is delighted to announce its entry into Pune with the inauguration of five cutting-edge cloud kitchens. Located in prominent areas including NIBM, Baner, Kharadi, Kothrud, and Wakad, these cloud kitchens bring GBC's exceptional gastronomic offerings closer to the hearts and taste buds of Pune's residents.
Savor the smoky delights of GBC's offerings by placing orders through Zomato, Swiggy, or direct contact, ensuring a delectable experience delivered right to your doorstep anywhere in Pune.