Good News: Special Superfast Train Started Between Mumbai to Shirdi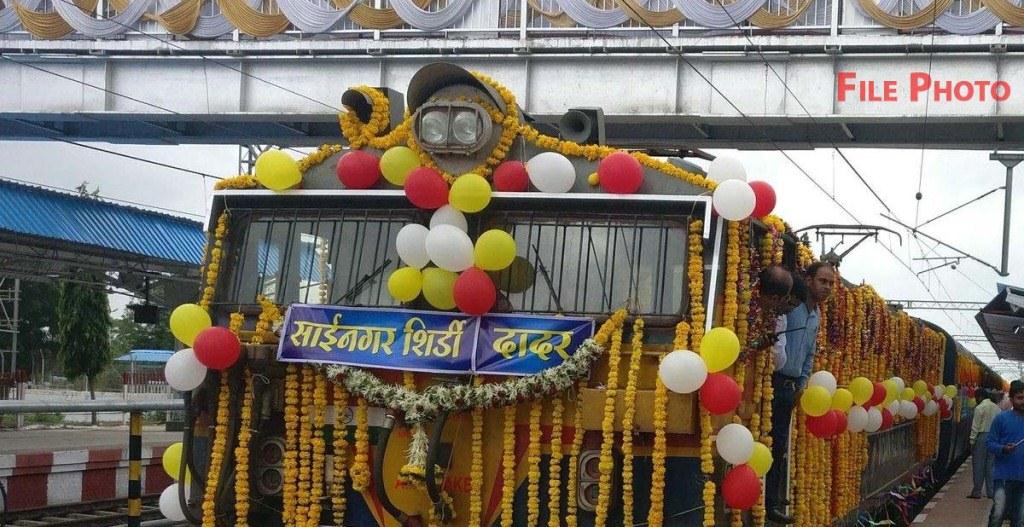 Mumbai, 25 January 2021: Central Railway will run Tri-weekly special train between Mumbai-Sainagar Shirdi until further advice to clear the extra rush of passengers as per details given below:
01131 superfast special will leave Dadar every Monday, Wednesday and Saturday at 21.45 hrs with effect from 1.2.2021 and arrive Sainagar Shirdi at 03.45 hrs next day.
01132 superfast special will leave Sainagar Shirdi every Tuesday, Thursday and Sunday at 22.25 hrs with effect from 2.2.2021 and arrive Dadar at 04.30 hrs next day.
Halts: Thane, Kalyan, Nashik Road, Manmad and Kopergaon.
Composition: One AC-2 Tier, 2 AC-3 Tier, 7 Sleeper Class, 7 second class seating
Reservation: Bookings for fully reserved special train no. 01131/01132 on normal fare will open from 27.01.2021 at all computerised reservation centres and on website www.irctc.co.in.
Follow Punekar News: