How to Choose the Best Mutual Fund Scheme?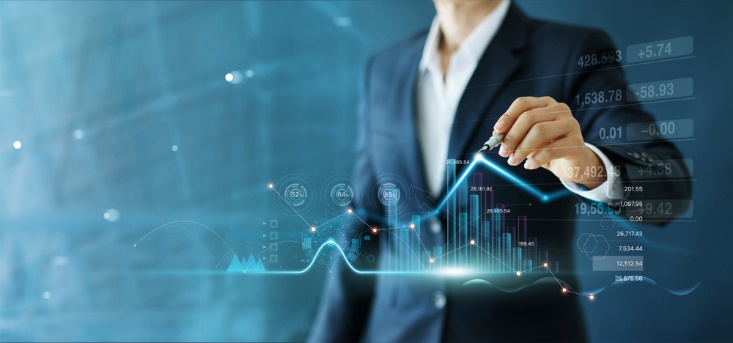 Pune, September 2022: How are you dealing with your finances? Is it going well? It would be great when you know you've been investing it somewhere. Let's just look at it like this – it might seem nice to spend all your money on weekends or shopping. But is it a wise decision to make? We don't think so. Right now, you might feel like investing is a hard thing to do, and you don't even know if you are going to see a tomorrow that you are investing for. But that is not always the case. Someday, you are going to be in your midlife and keep wishing that you had just invested when you had the chance to do so. Moreover, it's one of the greatest ways you can choose to beat inflation and also grow with it. 
One of these investment pathways today is mutual fund schemes. They are a source that you can rely on whenever you want to get started with a new kind of investment. 
What are Mutual Fund Schemes?
Mutual funds can appear difficult or daunting to many people. We'll try to simplify it for you at the most fundamental level. A Mutual Fund is essentially the money pooled in by a large number of persons (or investors). A professional fund manager oversees the management of this fund.
It is a trust that collects funds from a group of participants that have a shared investing goal. The funds are then invested in stocks, bonds, money market instruments, and/or other securities. Each investor has units, which are a percentage of the fund's holdings. 
After deducting certain fees, the income/gains created from this collective investment are dispersed equally among the investors by establishing a scheme's – Net Asset Value. Simply put – a mutual fund is one of the most realistic investment options for the average person since it would let them invest in a diversified, professionally managed basket of securities at a reasonable cost.
What are the Best Performing Mutual Fund Schemes for 2022?
Here is a list of some of the best equity mutual funds in 2022 and why you need to consider them:
Canara Robeco Bluechip Equity Fund (Growth)

SBI Bluechip Fund (G)

ICICI Prudential Bluechip Fund (Growth)

Kotak Bluechip fund (Growth)

UTI Master share Unit (Growth)

Invesco India large-cap Fund (Growth)

IDBI India Top 100 Equity Fund (Growth)
What are the Pros of Investing in Mutual Funds?
They are liquid – The most crucial advantage of investing in a Mutual Fund is the capability to get the units at any time they want to. Mutual Funds – unlike FDs, allow for flexible withdrawals. However, issues such as the pre-exit penalty and exit load must be considered.
They are managed by experts – A rookie investor may not have the knowledge and data on how and where to invest and get started. Mutual funds are managed by experts. The professionals collect money from investors and invest it in various securities, allowing the investors to profit.
The specialist monitors the time of exit and entry and handles all issues. One only needs to invest and rest confident that the rest will be handled by experts in this industry. 
You Get to Diversify – An investment's value may not rise or decline in lockstep. When the value of an investment goes up, the value of another may go down. As a result – the overall performance of this portfolio is less likely to be erratic.
Diversification minimizes the risk associated with portfolio construction, hence lowering the risk for an investor. Because Mutual Funds are made up of numerous securities, investors' interests are protected if other securities acquired fall in value.
You will find it to be More Flexible – One of the essential advantages of mutual funds is their flexibility. A Mutual Fund does not require a large investment from investors. Investment can be made based on cash flow.
If you get monthly pay, you should consider a Systematic Investment Plan (SIP). SIP invests a fixed amount, either monthly or quarterly, depending on your budget and convenience.
They are More Easily Accessible – Mutual funds are broadly available, and you can start investing and buying mutual funds from anywhere in the world.
It can suit every financial goal – The best aspect about Mutual Funds is that you can invest as little as Rs. 500. The maximum would be as high as the investor desires.
The only factors to examine before investing in Mutual Funds are their income, fees, risk tolerance, and investment objectives. As a result, regardless of income, every individual from any walk of life is free to invest in a Mutual Fund.
It is transparent and safe – With the implementation of SEBI requirements, all Mutual Fund products have been labeled. This means that each Mutual Fund scheme would be color-coded. This lets an investor determine the risk level of his investment, making the entire investment process open and safe.
You Have Tax Benefits – Mutual funds are the most tax-efficient investment vehicles. Section 80C gives a tax exemption of Rs. 1.5 lakh for a year for ELSS Mutual Funds. To ensure tax plan requirements, use Scripbox's income tax calculator.
They are less expensive – A Mutual Fund collects monies from multiple investors and then uses them to purchase securities. These funds, however, are invested in assets, allowing one to save on transactions and other charges when it is compared to a single transaction. The savings are then passed on to the investors in the form of lower mutual fund investment expenses.
The lock-in periods are smaller – Tax Saving Mutual Funds offer the shortest lock-in tenures, which are only three years. This is lower than the maximum of five years for other tax-saving options.
Furthermore – one has the option to remain invested even after the lock-in term has expired.
Are Mutual Funds Risk-Free?
Investors have two main worries when investing in a mutual fund: whether they will be able to collect significant capital gains without losing money and whether the asset management organization that administers the pooled assets is trustworthy.
All domestically operated mutual funds are overseen and supervised by the Securities Exchange Bureau of India and the Association of Mutual Funds. Concerning the first concern, below is a list of things that could harm your MF portfolio.
Credit Hazard

Stock Market or Equity Risk

Risk of Interest Rates

Risk of Inflation
Conclusion
Choosing newer investment paths to invest in could never become a bad idea. It is always a great deal to get started on your journey for more wealth creation opportunities. So, why not get started with mutual funds that suit you since there's so much to choose from!