INDEPENDENCE DAY CELEBRATION AT NATIONAL WAR MEMORIAL SOUTHERN COMMAND, PUNE ON 15 AUG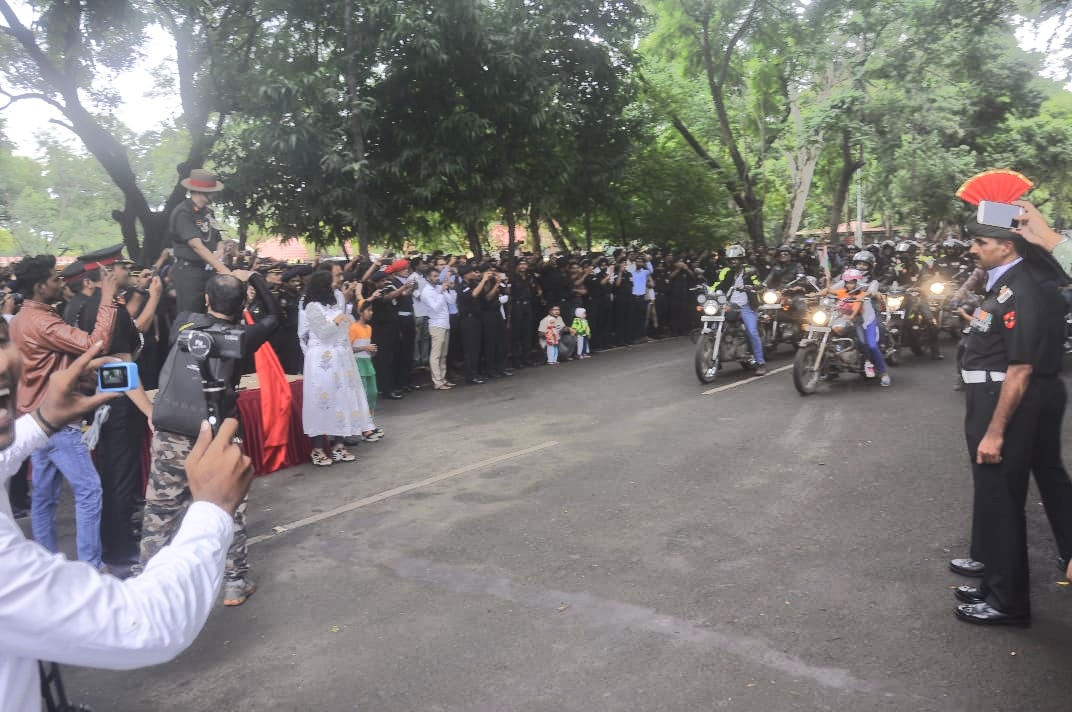 Pune – A wreath laying ceremony was held at National War Memorial on 15 August 2018 to pay homage to our martyrs on the occasion of 72nd Independence Day. The ceremony was attended by military personnel of Pune station alongwith school children and citizens of the city. A commemorative wreath was laid by Major General Prithi Singh, General Officer Commanding, Dakshin Maharashtra Sub Area on behalf of all service personnel in the station. To facilitate the Puneites to pay their homage to the martyrs the National War Memorial was kept open throughout the day. A motor cycle rally was also flagged off on this occasion from National War Memorial, which went around Pune City carrying the message of 'Nation First'. The Rally was organised in collaboration with Dhruv Defence Motivation Centre, Pune.
On the occasion of the Independence Day Lieutenant General D R Soni, General Officer Commanding-in- Chief, Southern Command has extended his greetings and felicitations to all our country men.
In his message he said that "Southern Command has been in the fore-front of all activities, whether it is protection of our Western borders or providing relief and succor to our citizens in times of any natural calamity". He also deeply appreciated the efforts being put in by the troops of Southern Command in the relief and rescue operations being undertaken to fight the floods in Kerala.