Indian Railways complete 200 pending projects in lockdown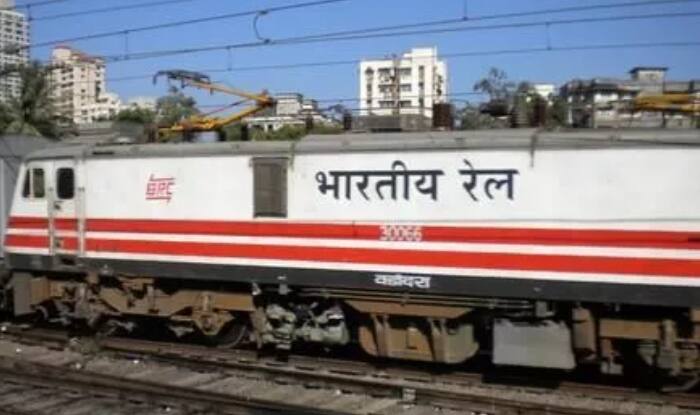 Sushant Ranjan
Pune June 28, 2020: Taking advantage of the extremely low movement of trains during the lockdown, Indian Railways has completed 200 most important and long pending projects. The Indian railways issued a press release informing about the work progress on Sunday.
In the initial phases of lockdown, the trains were completely closed, while now, only special trains are running. The Indian railways took this golden opportunity of lockdown to their advantage and planned to settle the remaining maintenance works and execute the work without affecting the rail service.
They completed almost 200 pending projects. Many of these projects will prove important in increasing safety and speed of trains.
These projects were related to repair of old bridges, yard remodeling, doubling of rail lines, electrification and renovation of Caesar crossover, among others which had been pending for many years and posed serious challenges to the Railways. Due to their halt, there was a problem in increasing the speed of trains. These works also included removal of bottlenecks and promote safety include the reconstruction / revival of 82 bridges, 48 ​​limited height subway / road under bridges in place of level crossing gates, construction / strengthening of 16 foot over bridges, Demolition of 14 old foot over bridges, launch of 7 road over bridges, re-modeling of 5 yards, doubling and electrification of 1 line and 26 other projects.
Along with ensuring the supply of all essential goods moving through parcel trains and freight trains, the Indian Railways managed to complete these maintenance works during this lockdown period– which otherwise required long-term traffic service to be suspended.
Some Projects
Yard conversion work at Jolarpetti (Chennai Division, Southern Railway) was completed on 21 May 2020. This reduced winding and helped to increase the speed to 60 km per hour for Bengaluru, as well as facilitating reception and dispatch.
Similarly, the work of demolishing the old unsafe foot over bridge at Ludhiana (Ferozepur Division, Northern Railway) was completed on 5 May 2020. Built over 19 tracks and 7 passenger platforms, this 135 meter tall and old foot over bridge structure was finished. The work has been stalled since the new foot over bridge was commissioned in 2014.
Re-girding of the bridge over the Tunga River (Mysore Division, South Western Railway) was completed on 3 May 2020. The dismantling of the unsafe deck of the Kopar Road ROB near Dombivli (Mumbai Division, Central Railway) was completed on 30 April 2020 and resulted in increased security. In 2019, this deck was declared unsafe for road passengers. There are 6 railway tracks under it.
Two projects with electrification doubling in the Varanasi division of the Northeast Railway were completed on 13 June. One of these projects is on Madhosingh section off Kachhwa road and the other is on the 16 km long Manduadih to Prayagraj section. This has resulted in reduced congestion on east-west routes and facilitated freight movement.
The work of breaking the ROB crossing 8 railway tracks adjoining Chennai Central Station was completed on 9 May 2020. This ROB was declared unsafe and closed to heavy vehicles from July 2016 onwards. The breaking of the ROB could not be completed as it would have required the traffic to be interrupted for a longer period of time, resulting in a massive train cancellation or rescheduling. This would cause a lot of trouble for the passengers.
The construction of two new bridges in Vijayawada Division of South Central Railway was completed on 9 May. Resulting in increased operational efficiency and safety of trains.
Signal upgradation work of Azamgarh station (Varanasi Division, North Eastern Railway) was completed on 23 May.
The innovative pilot project is being extensively tested for operating trains through solar energy developed on a vacant railway land in Bina. This 1.7 MW project, directly providing energy to the 25 KW railway overhead line, is a joint venture between Indian Railways and BHEL.
The Indian Railways is also producing PPE kits and masks on a large scale. Indian Railways has also provided non-AC coaches as COVID isolation wards.