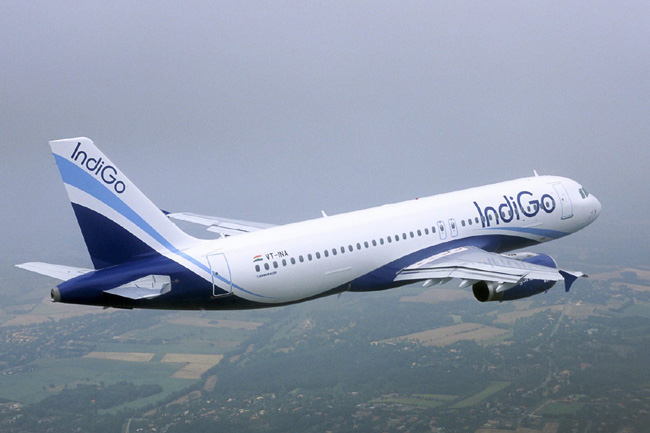 National, February 24, 2020: Strengthening domestic connectivity, IndiGo, India's leading airline launched daily direct flights connecting Pune to Chandigarh and Indore, effective March 15, 2020 and May 01, 2020 respectively. The airline is the first to launch daily direct connections from Pune to Chandigarh and Indore after competitors withdrew their direct flights last year. The introduction of these flights will further bolster the airline's domestic connectivity.
Mr. William Boulter, Chief Commercial Officer, IndiGo said, "In our continued efforts to accentuate our focus on domestic connectivity, we have launched new direct flights connecting Pune to Indore and Chandigarh. Pune, also known as the Detroit of India, is the hub for automobile industry and direct connections to Chandigarh and Indore will promote trade and commerce between the cities. These flights will cater to the demand for daily direct connections on these routes, while making travel hassle-free for both business and leisure travellers. Our endeavour is to consistently provide our signature on-time, courteous and hassle-free service at affordable fares, across our unparalleled network". 
These flights are designed to cater to business and leisure travellers who are constantly on the lookout for new and affordable flying options. Customers who wish to plan their travel can book tickets via our official website www.goindigo.in. Customers can also access our Hindi website on https://www.goindigo.in/hi-in/homepage.html.
New flight schedule:
| | | | | | | | |
| --- | --- | --- | --- | --- | --- | --- | --- |
| Flight No. | Origin | Destination | Frequency | Effective | Departure | Arrival | Fare (INR) |
| 6E  0338 | Chandigarh | Pune | Daily  | 15-Mar-20 | 23:35 | 02:05 | 3999 |
| 6E  0337 | Pune | Chandigarh | Daily | 15-Mar-20 | 03:35 | 06:05 | 3999 |
| 6E  0719 | Indore | Pune | Daily | 1-May-20 | 23:25 | 00:40 | 2699 |
| 6E  0721 | Pune | Indore | Daily | 2-May-20 | 01:15 | 02:30 | 2699 |