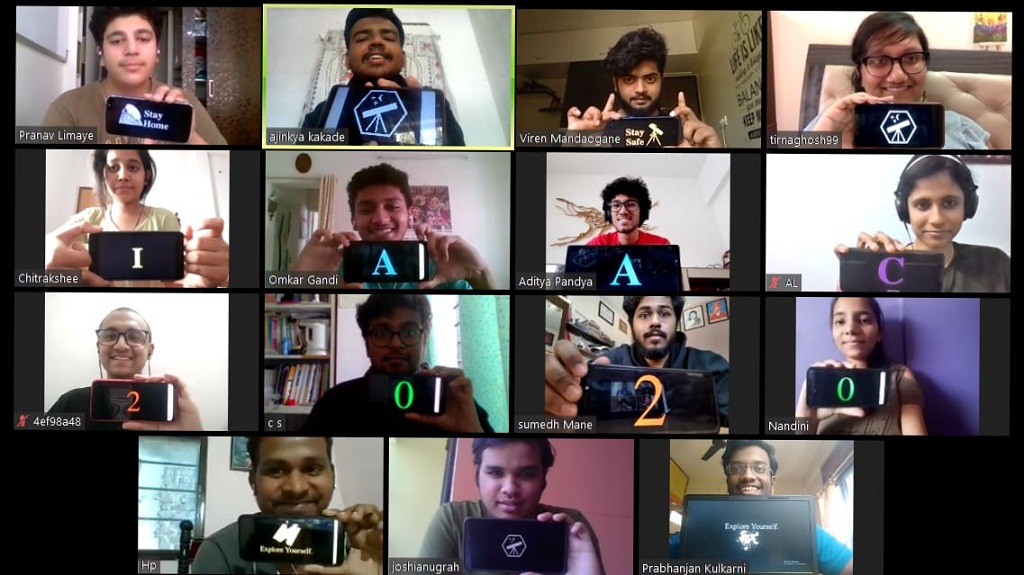 Pune, 31 July 2020: Making the college proud, eight science students of Fergusson College won various awards at the International Astronomy and Astrophysics Competition (IAAC) held recently. Besides that Ajinkya Kakade 3rd B.Sc physics student won the best Ambassador award in the competition.
Giving the information to Punekarnews.in, Ajinkya said, "It's a global competition which was conducted online. It included two research-based problems which were 1) Detection of gravitational waves and 2) the first image of Black Hole. Besides these two, there were many other questions related to the field of Astronomy and Astrophysics.
Elaborating on the best Ambassador award Ajinkya said, "the role of the ambassador was to involve as many as students possible. This year due to Covid-19, it was difficult to involve more and more students, but then I used the social media platform to reach the students. Our department head Raka Dabhade helped all of us in our endeavour."
.
The International Astronomy and Astrophysics Competition aims to be accessible to all students from all countries regardless of their background, school, or institution. For that, the International Astronomy and Astrophysics Competition uses today's technologies and the global connection through the internet to make this competition possible: All you need is a pen, paper, and an internet connection to participate!
In order to be eligible to participate in the IAAC you have to be at least 10 years old and you have to be a student (this includes high school, college, and university). There are no other restrictions and students from all grades and all countries are invited to participate!
There are two age categories:
Students from both categories will receive the same problems in all rounds, however, students that are youths (18 years or older) will have to reach more points to qualify for the next round (e.g. to qualify for the pre-final round, students that are under 18 years have to reach 15 points and students that are over 18 years have to reach 20 points).