JET AIRWAYS CELEBRATES INTERNATIONAL WOMEN'S DAY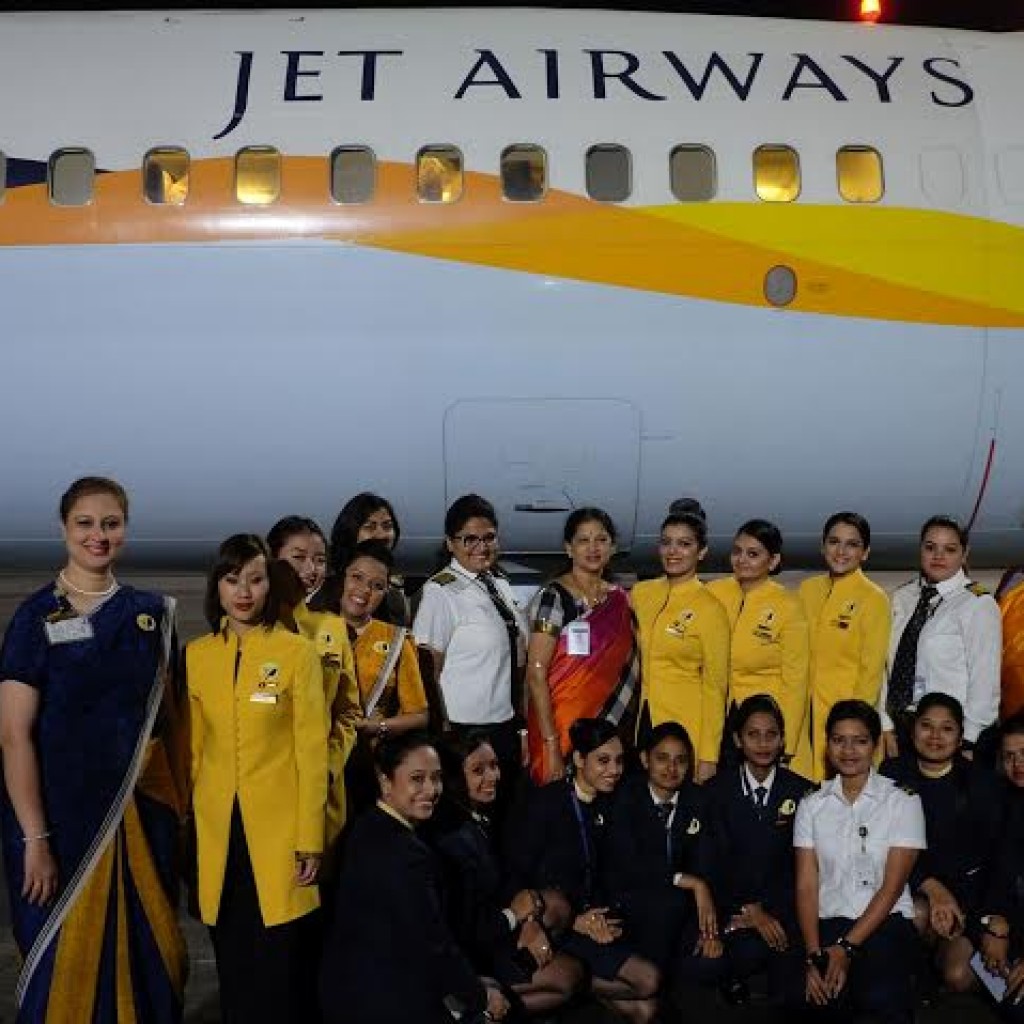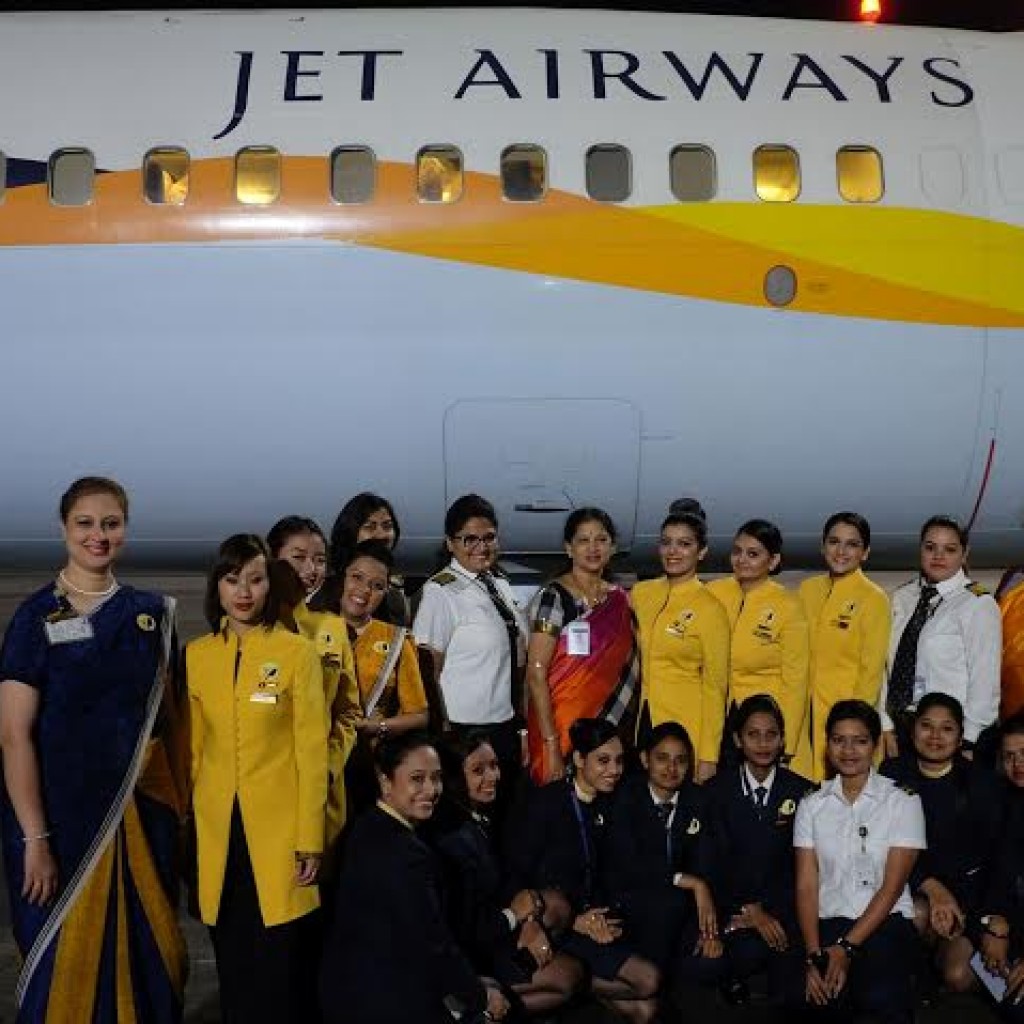 WITH FLIGHTS OPRERATED BY ALL-WOMEN CREW
In-flight fundraising drive conducted in support of women through participating NGOs
Mumbai, March 8, 2016: Jet Airways, India's premier international airline, today celebrated International Women's Day (IWD) by operating flights with an all-women crew.
Jet Airways' flights 9W301 / 9W302 between Mumbai and Delhi were operated by women pilots and cabin crew.Similarly, the airline's evening flights from Delhi to Mumbai 9W361 / 9W362 will be serviced by an all women cockpit and cabin crew.
In addition, every aspect of these flights was managed by an all-women crew from a cross section of the business, including engineering, ground handling, cargo, ramp and airport services. The technical services were attended by women aircraft engineers, technicians and flight dispatchers; while the non-technical work on the ground was handled by women duty managers, counter staff, security officers, and cargo personnel.
The airline, as an equal – opportunities employer, celebrated IWD in true spirit – applauding womanhood within the organisation. Nearly 35 per cent of Jet Airways' workforce comprise of women. In support of women in the work place, Jet Airways has produced a film, directed by Priyanka Ghosh on women's rights at the workplace. The one minute film will be premiered shortly on You Tube.
To make the occasion even more special, Jet Airways, as a part of this International Women's Day initiative, 'Jet Viva – Celebrating Womanhood', is supporting four non-governmental organisations (NGOs) working on a range of women's issues by conducting its unique inflight fundraising drive between March 7 and 21, 2016, on all domestic flights.
Jet Airways will contribute the benefits of these inflight collection proceeds to four NGOs namely – Seva Mandir, one of India's leading development NGOs in Udaipur focused on the inclusion of women in family and community decisions through their programs; Smile Foundation aimed at the empowerment of women and adolescent girls from marginalised sections; Mijwan Welfare Society that works towards education, employment, self-reliance and sustainable development of women; and Save The Children India, an institute working towards the empowerment of adolescent girls, personality development, employability and life skills training, which prepare them for jobs.
Mr. Gaurang Shetty, Sr. Vice-President, Commercial, Jet Airways, said, "On the occasion of InternationalWomen's Day, we celebrate the extraordinary role and contribution of the amazing and inspirational women in our society and especially at Jet Airways. We recognise and value the importance of women in each area of our operations, whether it is pilots, cabin crew, sales, engineering, flight support, finance, sales, marketing, IT, Human Resources or ground staff. We are extremely proud of what they do and on the occasion of International Women's Day profoundly thank them for their work, commitment and being part of our dynamic organisation."
Jet Airways has been creating awareness about initiatives for women's healthcare, education, empowerment and inclusion in the society through 'Jet Viva – Celebrating Womanhood'. Jet Airways has been at the forefront of such initiatives over the past years and is grateful for the support provided by its guests.