Jiah Khan's sister revealed, 'Sajid Khan asked my sister take off her top during rehearsal'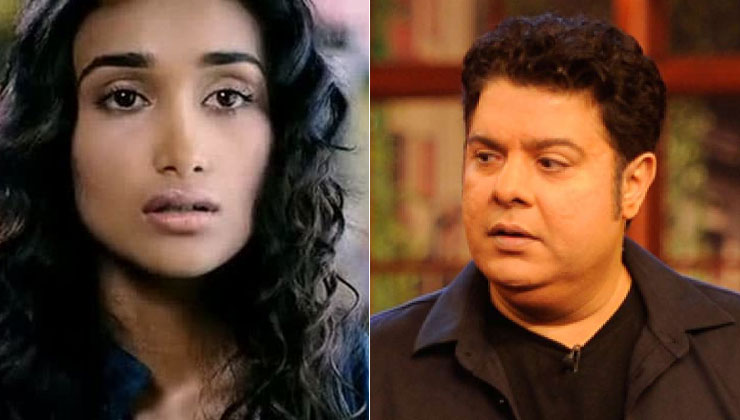 Mumbai, January 19, 2021: In the year 2018, during the Me too movement (#MeToo), some women had accused director Sajid Khan of sexual harassment. The result of this was that Sajid Khan had to leave the film 'Housefull 4'. The director has been accused again by Karishma Khan, the late actress Zia Khan's sister.
The BBC has recently made a documentary named 'Death in Bollywood' on the late actress Jia Khan. Jia once again came into the limelight due to the documentary. Jia died of suicide in 2013, but her death remains an unresolved mystery for all till now. Recently, a video of Jia's documentary is becoming increasingly viral on social media in which Karisma, sister of the late actress, is making shocking revelations related to Sajid Khan.
In the video, Karishma said, 'The rehearsal was going on, and she was reading her script. Sajid then asked her to take off her top and bra. She did not understand how to react to the situation. She said that the film has not even started and all this is happening.
She cried a lot after coming home. Karishma further said, "Jia told me that she had signed the contract. If she leaves the film, they will file a case, and her name will be spoiled. She will be sexually exploited if she continues the film. It was a bad situation, so she had to do a movie '.
Karishma told about the incident when she had once gone to Sajid's house with Jia Khan, and the director had misbehaved with her. Karishma said, 'I remember, once I went to Sajid Khan's house with my sister Zia. I was sitting near the kitchen table; my age must have been around 16 years. I was wearing a strappy top during that time and was seated near the kitchen table.
Seeing me, Sajid said, 'Ohh, she wants to be physical' Hearing this, my sister immediately stood up and said, "What are you saying? She is a little and innocent girl. She does not even know about the things she wants in life, and immediately we both left from there."
Follow Punekar News: