Kamal Hassan calls for setting up film archives in every state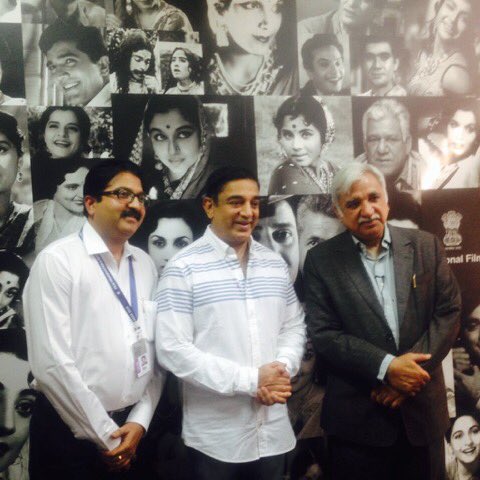 Pune | March 7, 2016 : Secretary, Information & Broadcasting, Mr. Sunil Arora on Sunday said that skill upgradation in the film restoration field was crucial to implementing the ambitious National Film Heritage Mission.  Speaking at the Valedictory function of the 10 day Workshop on Film Preservation and Restoration, organized by the National Film Archive of India (NFAI) in Pune, Mr. Arora said " all hurdles have been cleared for the National Film Heritage Mission project  and it will receive its first tranche of funds in next two-three days.  He said the project would beimplemented in a time bound manner, incorporating best practices from world over.
Mr Sunil Arora thanked the international faculty for sharing their knowledge of film preservation and restoration at the Pune workshop. He said "film preservation and restoration workshop could be organised once in every two years as it is creating skill set and manpower and the Ministry would be committed to give complete support in this regard."
Noted actor and film maker Kamal Hassan, who was the Chief Guest at the Valedictory Ceremony urged the government to set up Film Archive facilities in every state to facilitate students, who are studying cinema.  He also paid tributes to late P K Nair, former Director of NFAI, who passed away recently, recalling his role in building the archival collection.
The 10 day  Workshop saw lectures, presentations and practical classes, conducted by leading international experts pertaining to film preservation and restoration. NFAI had collaborated with Film Heritage Foundation, International Federation of Film Archives, Martin Scorcece's  World Cinema Project, George Eastman Film Museum and La'immagine Ritrovata of Italy.  61 film enthusiasts participated in the workshop.